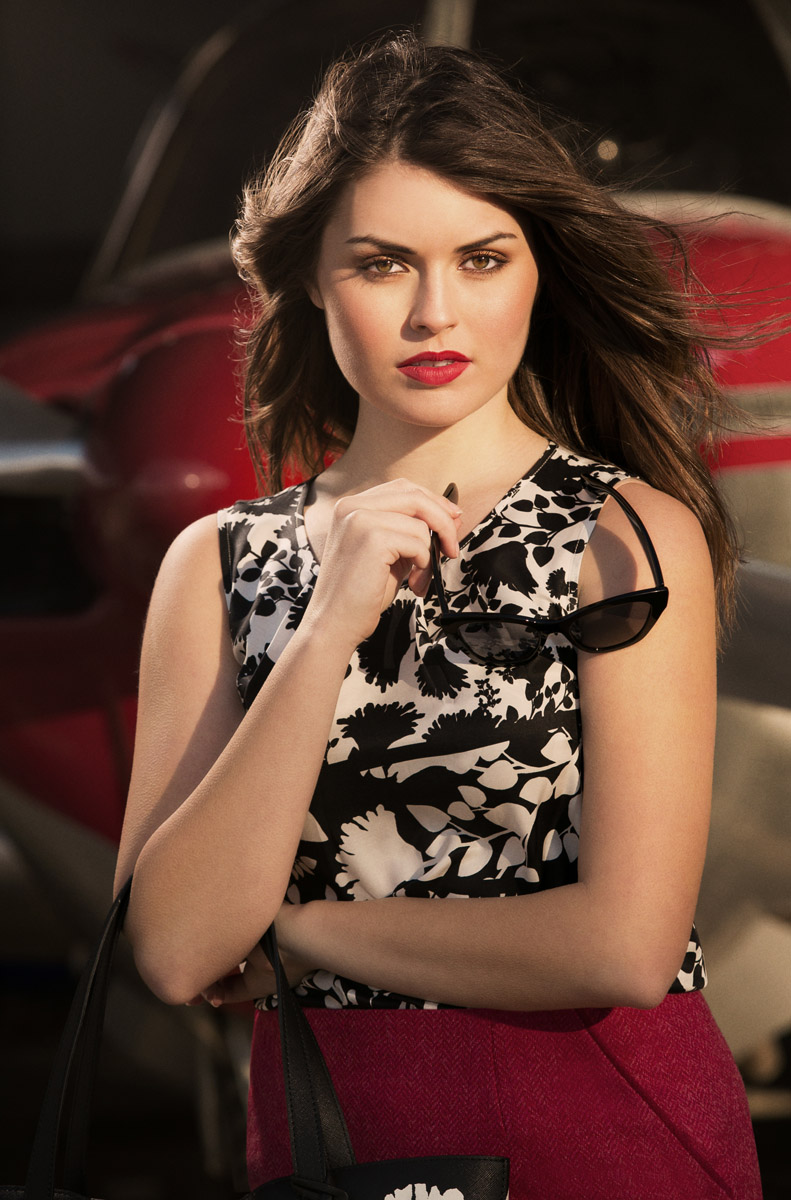 Dreaming of your next marvelous holiday? We are too! 2016 is about exploring new places & trying new things. With spring upon us, we're gearing up for sunshine and plenty of warm weather travels. Our favourite hair and makeup artist, Jami Svay, is back with the latest tips and tricks for your on-the-go beauty needs. So put those heavy powders behind you and take note of expert Jami's jet-setter beauty tips.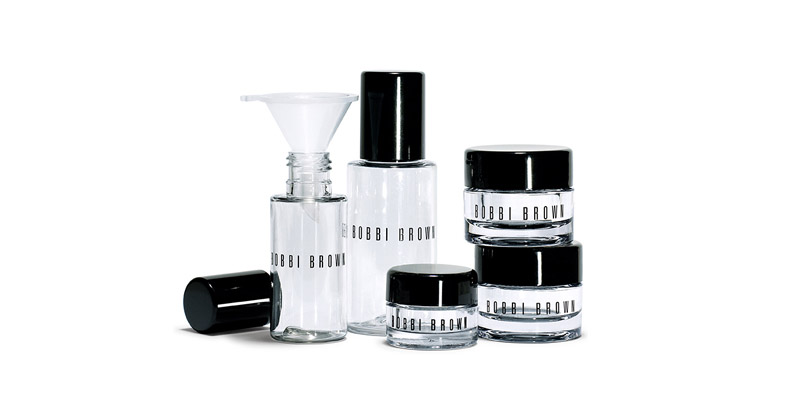 Mini-Me
Being an on-the-go girl requires you to be organized and maintain your beauty routine along the way. Convenience and accessibility are important. Most products are available in a travel size, which are great for those last minute trips. Another option is to create a personal beauty to-go bag with all of the products you use on a daily basis, from face wash to eye cream. I recommend trying Bobbi Brown Refillable Travel Bottles (only $10). The travel refillables are sold in a set that includes bottles and jars. By taking these along with you, you're still using the products you know and love, and they will not go to waste.
Sea Hair
The "wet" look has been seen all over the runway this season. It's an easily achievable hairstyle, with little prep or maintenance. Spray your damp hair with a leave-in conditioner to avoid split ends later, pull hair into a low messy bun, and pin for an off-duty model look. You can undo the bun later to reveal sexy beach waves. I recommend It's a 10 Miracle Leave-in. This product adds shine and tames frizz. It's just what your hair needs since flying makes your hair feel dry, as well as the tropical heat.
Post Flight-Fright
We would all like a fresh face and silky smooth skin upon arrival to our destination. Thanks to a favourite of mine, Weleda Skin Food, it's obtainable! Airplanes tend to dry out your skin because of the recycled air. Restore your skins moisture with a good cream. This product can be used anywhere on the body, and doubles as a moisture repair mask. With it's deep nourishment, you're skin is sure to glow on your getaway.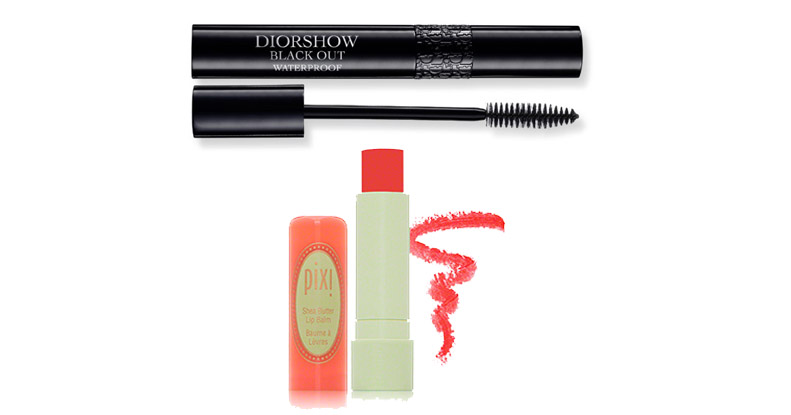 Getaway "Do"
Vacations should allow you to relax. Don't waste time while you're on holiday applying a full face of makeup. My motto, mascara, gloss, and go! My go-to mascara has to be Dior Show Black Out Waterproof. It's thickness, smudge proof glossy finish, and amazing dark colour make this mascara one of a kind. For a gorgeous pout, I recommend Pixi Shea Butter Lip Balm in Coral Crush. I adore this lip balm for the super rich formula and lasting pretty colour. In case you left your shaving cream at home, use a hair conditioner. It will soften your skin and help the razor glide. If body scrub didn't make it into your travel kit, grab a few packets of sugar from the hotel. Then, mix the sugar with a shower gel or shampoo, and have a wonderful scrub.
Love the look our model is wearing? You can find the Silhouette Floral Sleeveless Top and British Wool Straight Skirt with our new fashion collection! Don't forget to invest in a fabulous pair of sunglasses and printed tote for stylish sunny travels.
For more of Jami's styling tips, you can visit her website and find her on Instagram.
Photography by Joseph Bradley.