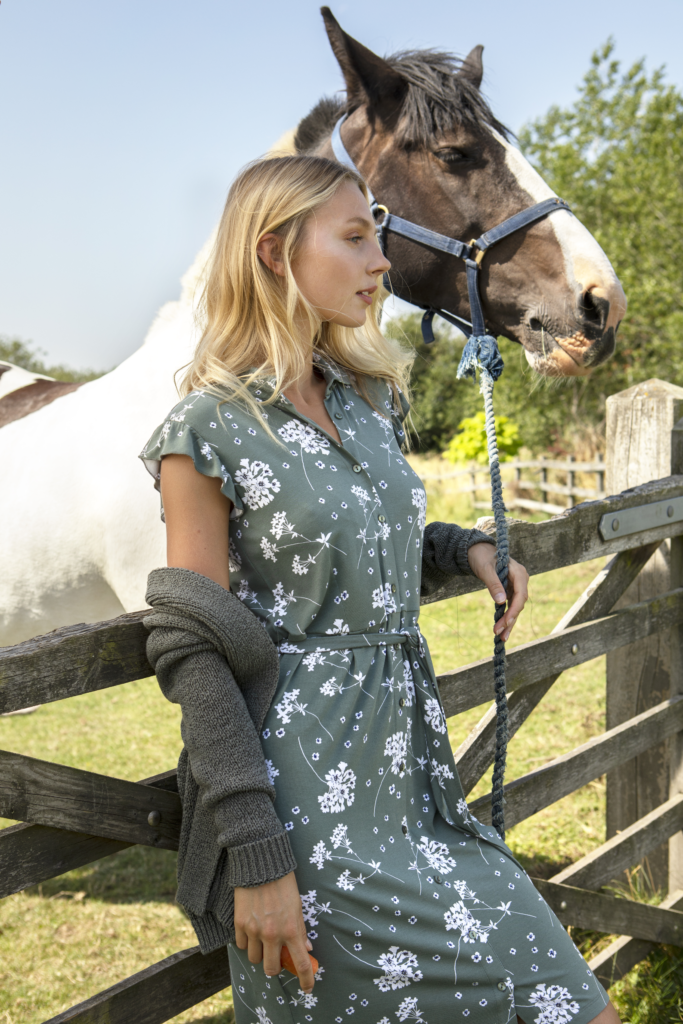 Showcasing navy, white, soft blue and khaki Laura Ashley's new collection Osterley House is elegant and timeless.
Our new Osterley House fashion collection features versatile pieces with a touch of old-school glamour. The soft colour combinations and flattering shapes make this collection a must have going forward into the cooler months. A prime example is a new design, our Navy and Ivory Contrast Trim Dress that can be dressed up for the special occasion or dressed down for a casual shop.
Beautiful with a floral touch, our Climbing Floral Blouse is a pull-on piece that is effortlessly pretty. The floral print is a contemporary take on classic florals, and paired with the gathered neckline and bow cuffs helps to create a soft feminine look. Simply elegant.
OSTERLEY HOUSE CHIC FASHION
Here at Laura Ashley, we all love fashion and have always been passionate about both stylish, elegant and comfortable outfits. Laura Ashley is one of the best brands to find a fashionably chic outfit that transitions into fall nicely. Featuring our Osterley Floral Print Jumpsuit above and our Crew Neck Twist Knot Dress below, both outfits have the perfect added stretch to make a long day comfortable while never losing the chic style for a night on the town.

We are seeing a lot of longer dresses, darker colours and colourful suites out and about. The Osterley House collection is fashionable but most importantly comfortable and contemporary looking. Our fit and flare dresses is a classic and creates an effortless and elegant look no matter the time of day or venue.
Osterley House is clearly the newest trendy collection with a sophisticated look designed for everyday wear. Our pieces are designed for a flattering fit that ensures a feminine look for any occasion. What do you think of Laura Ashley's Osterley House? Let us know on Instagram @lauraashleyusa