It doesn't matter if you like simple farmhouse style or if you are a fan of more-is-more maximalism design, there is always room for romantic roses in your bedroom or in other rooms of the house.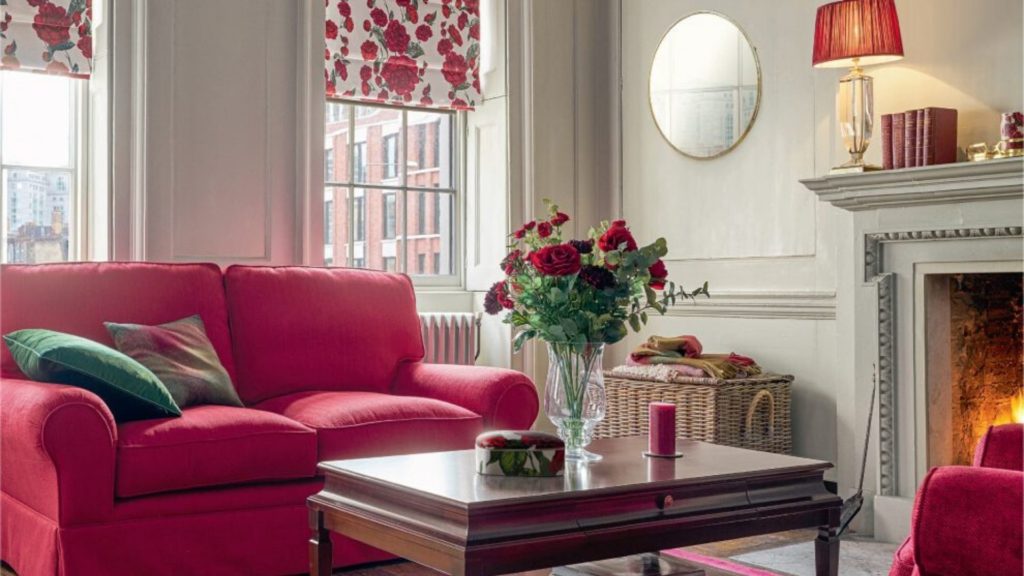 Our Rose Garden collection revisits a glamorous Laura Ashley archive design and reinterprets it in bold reds and greens. See how we style the line to bring the ultimate of romantic prints to the bedroom with simple ideas to create your own sanctuary in full bloom.

Add Bold Luxurious Prints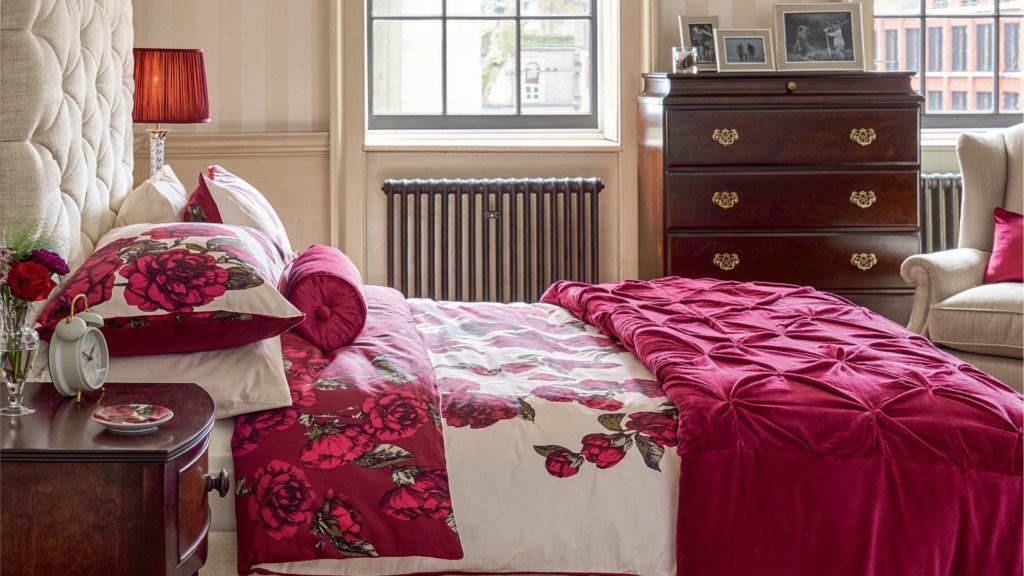 The dramatic sweep of blown-up red roses brings a luxurious style to any room with ease. This contemporary and bold take on the classic floral is a statement finish to any bedroom interior. Pair this duvet cover with our matching Roselie Pillowcase for a coordinated set.
Treat Windows with Love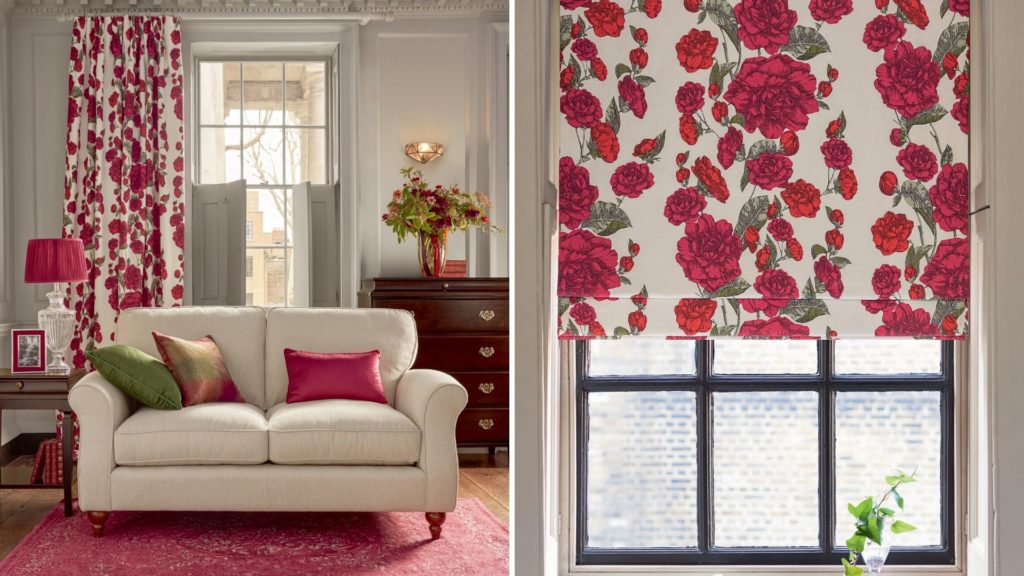 Bold, dramatic roses are a statement look for any room with our attractive Roselie print. Create blinds, curtains, and cushion covers with our print fabric that will finish your interiors with a personal touch.
Pair Deep Reds with Neutrals
The easiest way to give a deep red a more contemporary look is to pair the colour with earthy neutrals. Creams, tans, and browns work especially well with deep red; often softening the warmness of the hue for a brighter look.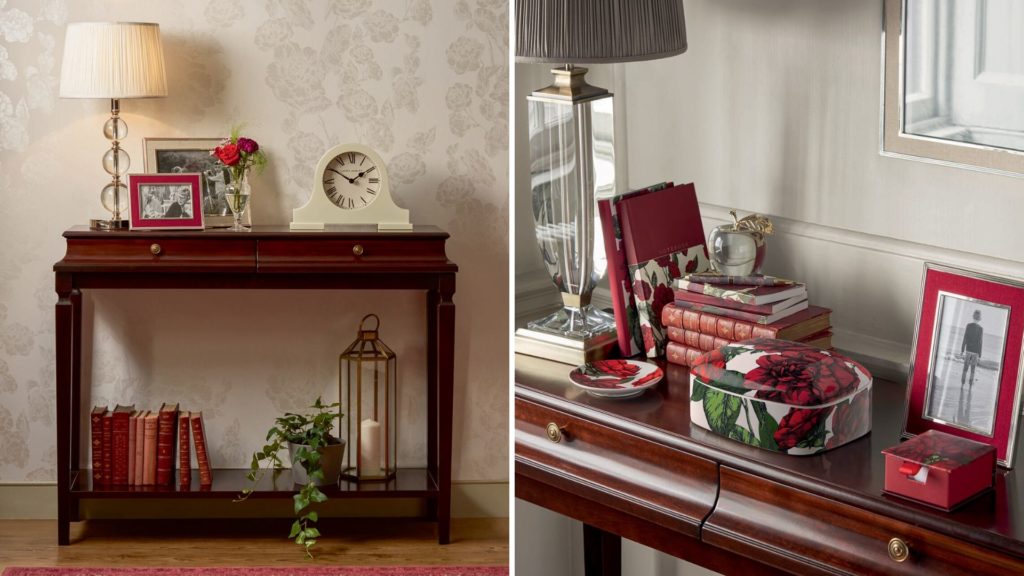 Save Room for the Love Notes
For a hint of roses, add accessories such as the Roselie Memo Block which is great for leaving reminders for your loved ones. Accent a bedside table with our Roselie Large Ceramic Box to give your room the perfect finishing touch.
Do you have a perfect room decorated with roses? We would love to see your inspiration on Instagram @lauraashleyusa …. and remember,
"Always take time to smell the roses"!