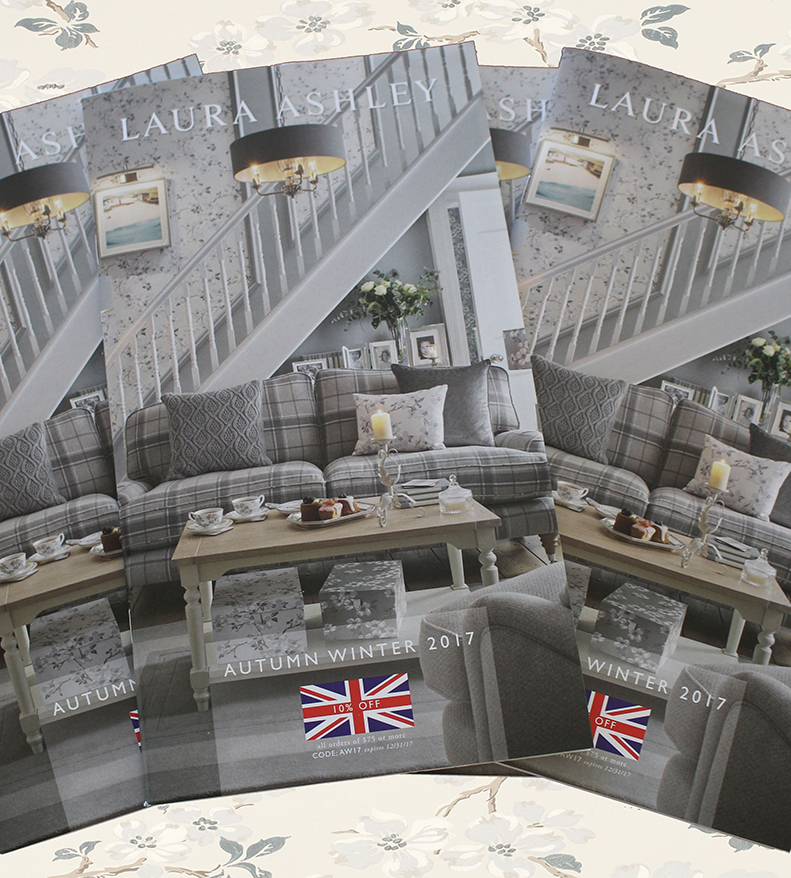 In this digital age of e-magazines and online circulars, we take comfort in our annual tradition of producing the Laura Ashley catalogue. Of course, you can view each enticing page on our website, but there's nothing like being able to hold it in your hand and post it note your must haves! From silvery neutrals to rich purples and reds we really do have something for every home this season.
SILVER SILHOUETTE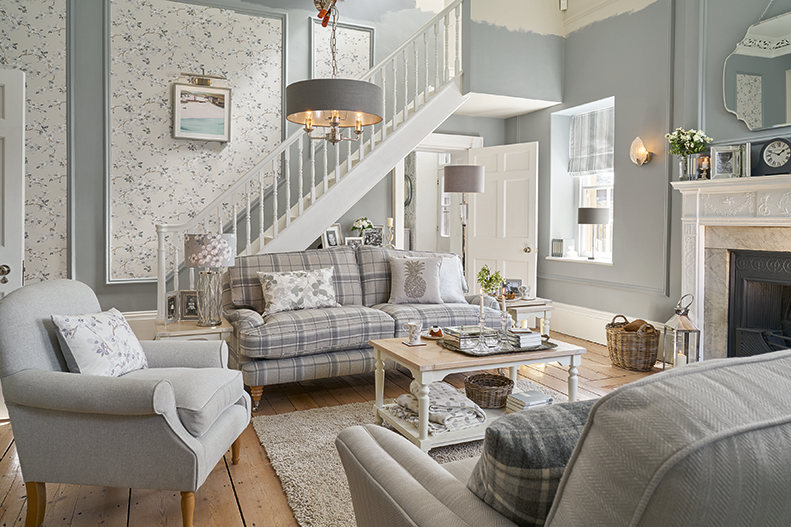 Inspired by the growing popularity of clean, cool colour, our Silver Silhouette story is a carefully curated collection of steels and chromes. Pale silver moves through to blue greys, layering pattern and colour for a casually sleek style. Thick knits add a sense of texture, whilst detail comes in the form of flora and fauna patterns. Printed wallpapers add a unique touch, and dashes of silver create a metallic finish that keeps this look contemporary.
CRANBERRY COTTAGE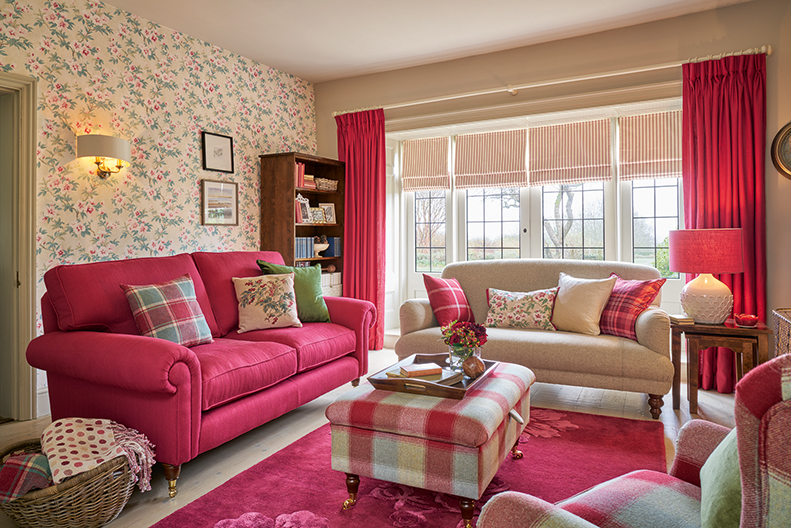 Our favourite AW17 collection, Cranberry Cottage embraces the country style with beautifully distressed cranberry florals, hedgerow green and pale marine. This story focuses on quintessentially British lifestyle design. Featuring patterns reminiscent of farmhouses with cosy English firesides. Oversized woollen checks exude the warm, easy comfort of home, and patchwork patterning lends a familiar nostalgia.
DUCK EGG DAMASK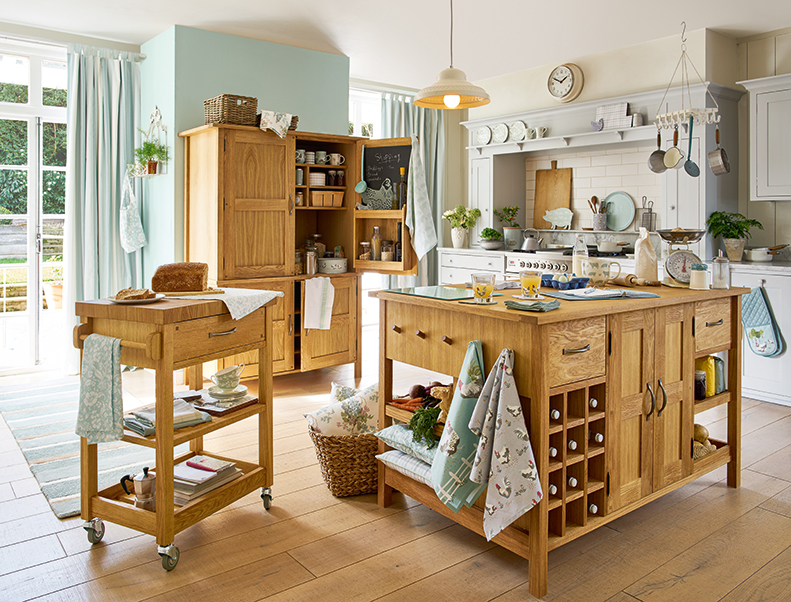 The ever-popular duck egg blue becomes a thing of elegance when mixed with our beautiful Damask Collection. It blends duck egg with sea spray blues, biscuit white, and hints of refreshing violet. A timeless design that can be easily updated with new accessories.
MONOCHROME LIVING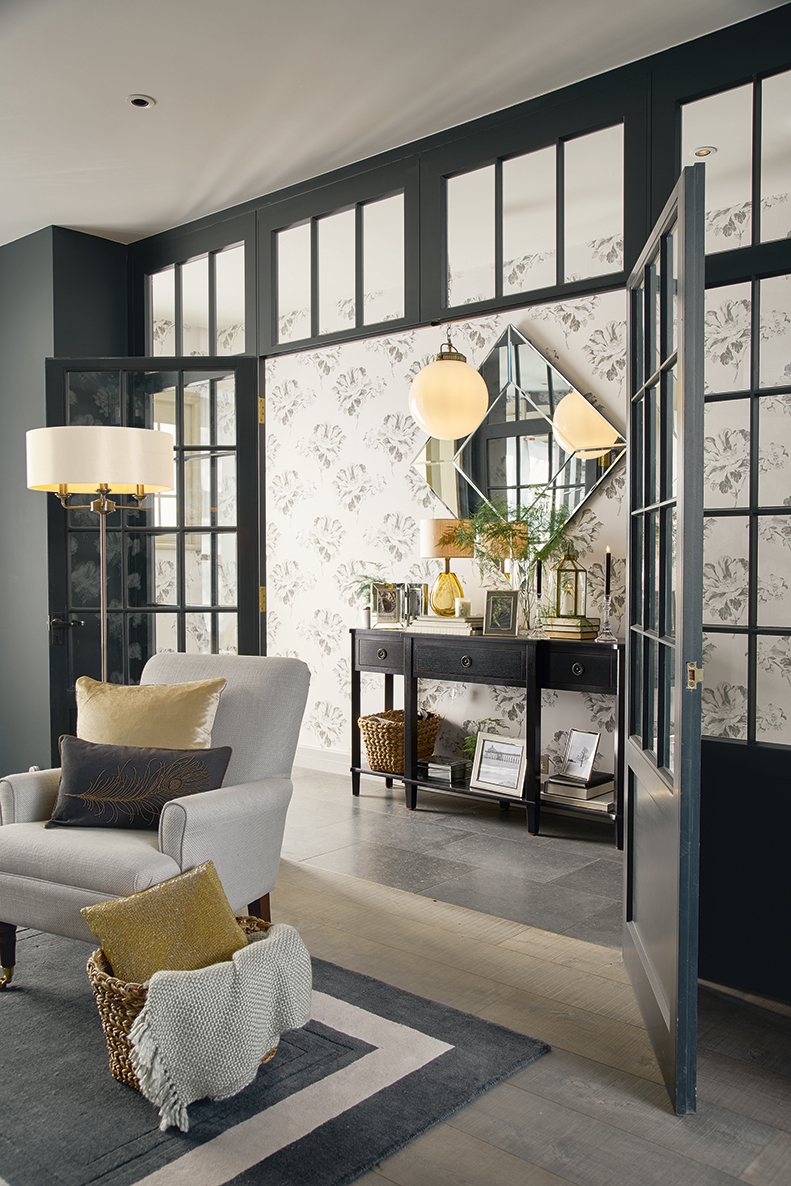 Dramatic and elegant, our Monochrome Living story is a bold statement in black, grey, and gold. The blown up florals sprawling across wallpaper in a contemporary take on traditional themes. Honey gold spills over cushions in smooth, rounded shapes. Wide checks and soft velvets keep this look warm, whilst patterns are simplified to create minimalistic detail that is boldly unafraid.
WISTERIA LODGE
The beloved Wisteria meets rich autumn shades in this fantastic new colourway. Heavy flowers droop, flush with foliage in coppers and greens. This timeless print is the base for our Wisteria Lodge story, along with nature and delicate florals. With a palette of blackberry and grape, this look is warm and inviting. Plush textures like velvet and patterns such as check provide a sense of luxurious comfort. Our Little Vines collection spans wallpaper for a touch of delicate detail, whilst the copper metallic accents keep this look warm and natural.
You'll be spoilt for choice this season when it comes to giving your home a makeover, but which AW17 collection have you got your eyes on?
Let us know below or @LauraAshleyUSA
Request a catalogue by sending an email to CustomerService@LauraAshleyUSA.com !