Celebrate Your Mom In Style This Mother's Day
With Mother's Day next weekend we asked one of our favorite mums, Sara from Sara & Catherine's Tales to tell us what she is thankful for this Mother's Day and what she'll be doing to celebrate with her family…
We never properly celebrated Mother's Day, we've moved around so much that, at times, we just forgot on which day it was taking place in the country that we were living in at that point in time.  I'm so glad that we can now consider ourselves settled, slow down a bit and, finally, feel at home.
We've been living in this house for over a year now but the house still feels a bit unfinished. There are still some finishing touches needed here and there, especially in our bedroom. I wonder if I will ever feel fully satisfied with the look of the house. Probably when that happens it will be time for us to move again, haha!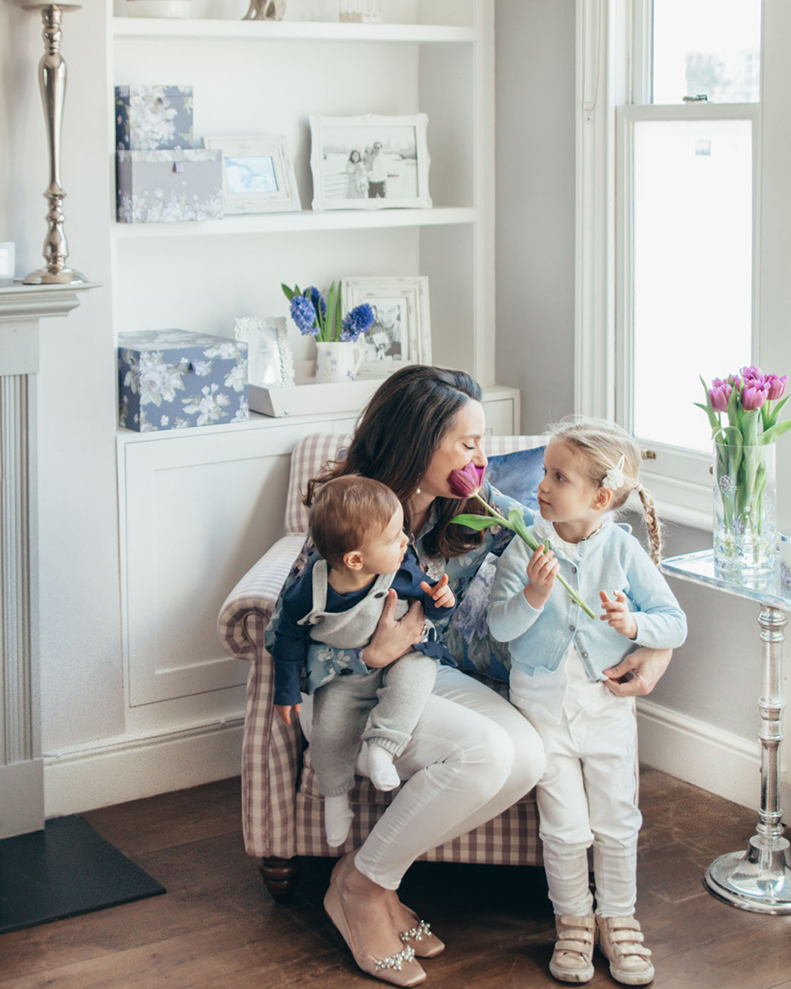 This Mother's Day will be extra special as it will be 2 days after Harvey's first birthday! It's almost impossible to believe, as time seems to have flown by. I must say that I'm both sad and relieved that this first year is done and dusted: it was a difficult year and although I will miss those newborn snuggles, I'm happy that we have a slightly more normal routine and that I can plan my days better.
This is how I'm going to celebrate and be thankful for my little family, living in the city of my dreams and in a house that I truly love. I honestly couldn't ask for more.
Motherhood has changed me completely and some days I find it so hard to juggle: being expats means that we have no family support and sometimes that is really tough. However being a mom is also the best thing that ever happened to me: I feel stronger than ever, I finally realized what I want to do with my life and I'm working very hard to achieve it. It is like, becoming a mother, made me find the right path in life.
As we will celebrate at home, I wanted to add some spring vibes to my living room. Laura Ashley never disappoints with their seasonal collection and, with their new French Romantic range, they've really outdone themselves. This timeless collection mixes touches of violet to green hues and pale amethyst shades, creating a calming yet vibrant ensemble. I so wish I could do a feature wall using the gorgeous Violetta wallpaper but I fear that our landlord wouldn't appreciate that. Well, a girl can dream right?
As this collection seems to have my name written all over it, I was over the moon to style a few pieces in my reception room. The French Romantic set of three boxes is perfect to fill my still empty white shelves and gives them a needed touch of color. This cute storage solution is perfect for keeping all my photo props.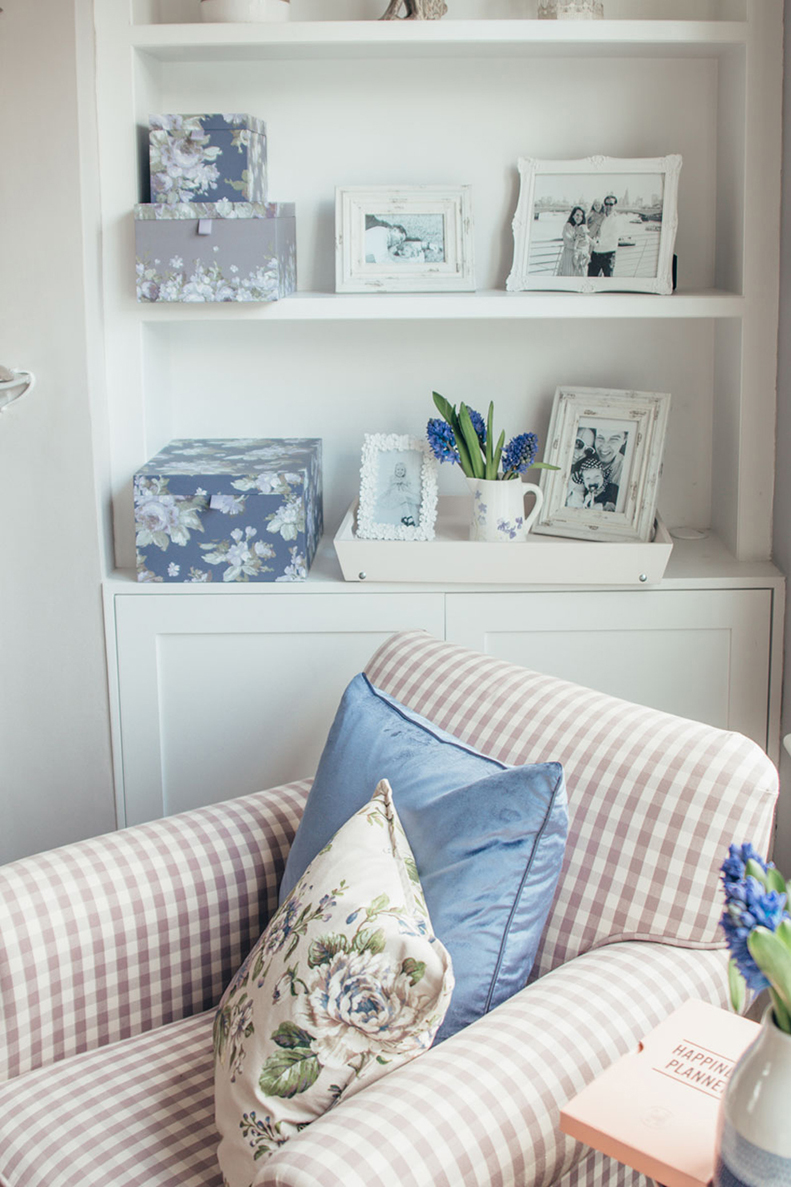 The soft velvet of the Nigella cushions is always a winner when it comes to softness and quality. I have paired one of those with a Violetta Embroidered Iris Cushion, they look so vintage together: a match made in heaven really.
To give the ultimate wow factor to the room I have arranged purple blooms everywhere: such a lovely visual effect!
I will celebrate this Mother's Day in a room full of love and pretty things.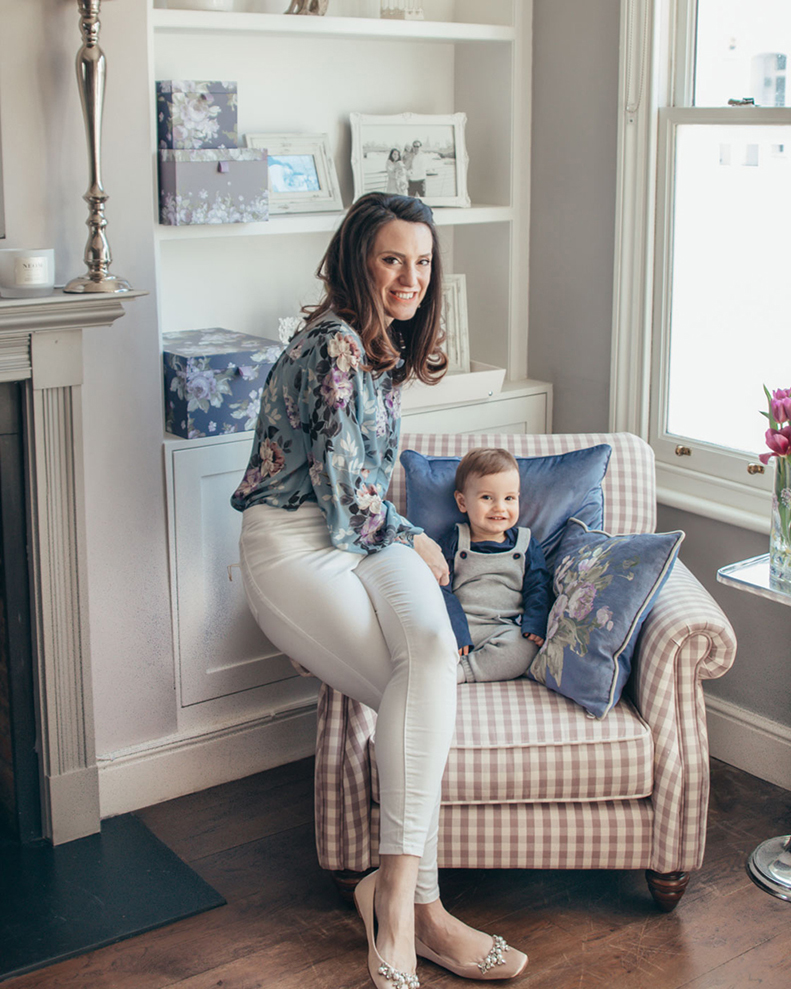 How are you going to celebrate this Mother's Day? Whatever you do, I just wanted to say a huge well done to all of you for juggling it all at your very best everyday on this amazing journey!
There's still time to grab a gift for your mum this Mother's Day! Just head to Laura Ashley USA and pick the perfect present! What are you getting your mum? Let us know below or on Twitter @LauraAshleyUSA