Plus 25 Easter Basket Gift Ideas
Before you fill up on loads of Easter treats and goodies, get ready for the sweet holiday with classic Easter decor and gift basket ideas that are filled with adorable bunnies, chicks, and eggs.
This year, we have gathered some of our best sellers and new handcrafted items to help you celebrate the season with your little and loved ones.
What decorations do I need for Easter?The all-new handcrafted Easter ornaments using traditional needle felting techniques are perfect for decor or for a gift. Create an Easter tree with spring branches in a vase and hang the ornaments. This can be used on a brunch table or used as a fun centerpeice. Tie each one of the characters onto an Easter basket for an extra touch or use at each place setting when creating your Easter tablescape. These ornaments will become a treasured family heirloom and will be fun to pull out year after year. Click here to see the full collection.
What is the best Easter brunch decor? Easter brunch is such a fun event to host since you get built-in entertainment with the kids' egg hunt and the fun of Easter baskets. Before the deviled eggs and ham are served (or lamb and hot cross buns), be sure to have fun with Easter theme decor items to embrace the holiday. Don't forget themed mugs perfect for coffee, melamine trays for morning sweets and of course, tea towels in pastel colours.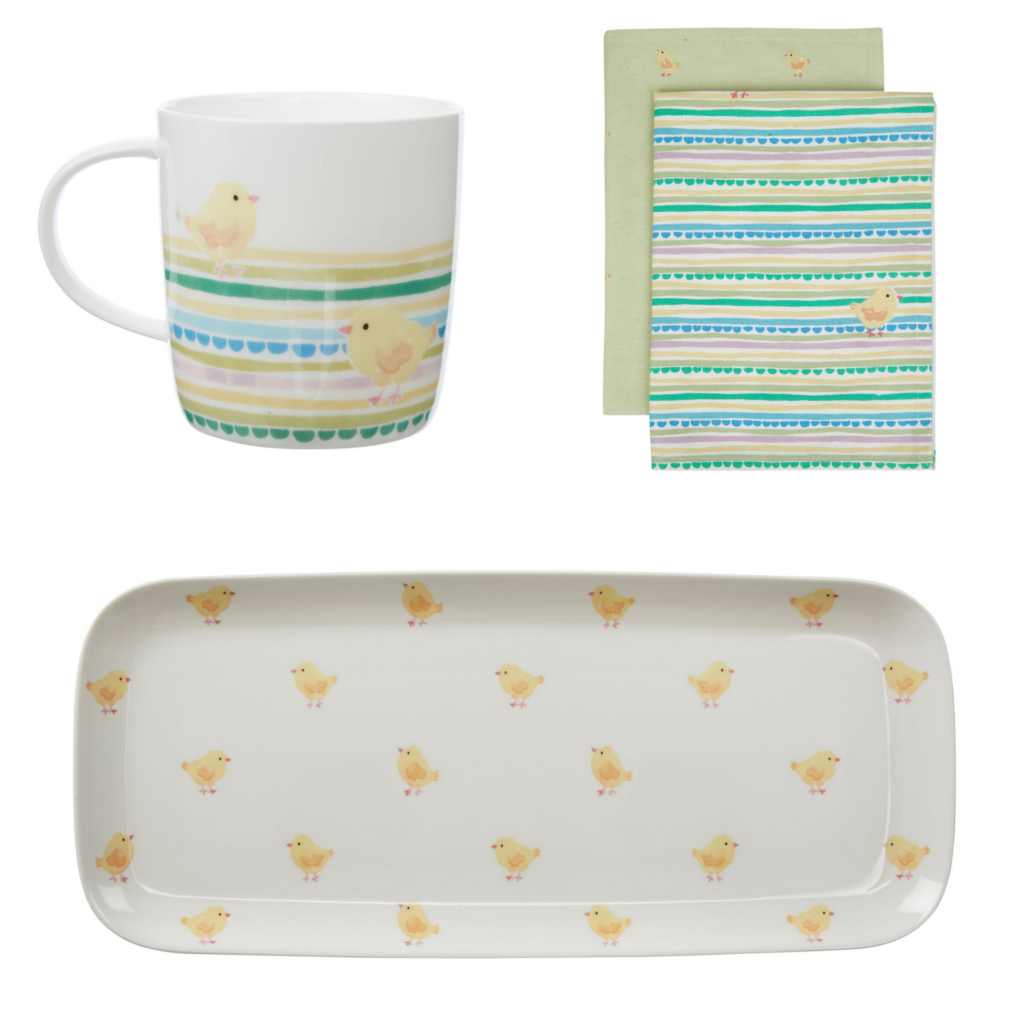 How do I decorate for Easter? Don't forget to inject the season's colours into your decor. Welcome guests with a floral doormat or simply swap out the throws and cushions for pastel colours that can be used long after Easter is over. Fill frames with photos of the kids with the Easter bunny, and be sure to include floral in soft shades of pink and yellow.
What are the best Easter basket gifts for little kids? Our number one gift for kids' Easter baskets is pajamas with bunny themes and Spring flowers. Your kids will love to hop into these super comfortable lightweight pajamas, which are available in sizes 2T to 6X.
What is a good Easter gift that isn't chocolate or candy? If you are looking for Easter gifts that aren't sweets but will have them just as excited, our silver or pink infant Bunny sneaker is a must-have. The sneaker slips on and looks great with any Easter dress!
Tell us about your plans for Easter. Comment below or tag us at @Laurashleyusa.com or #lauraashleyusa.