Painting Mini Masterpieces
Art, especially hand-painted flowers, can inspire, speak to your soul, and lift you up. When we were introduced to artist Cara Rosalie Olsen, of Rosalie Gwen Paperie, we felt like our English country hearts skipped a beat, so we tapped her for a Laura Ashley inspired Easter egg project.

As a mother, fine artist, and watercolor instructor, Cara is often inspired by the quote from Neil Gaiman, "The world always seems much brighter when you've just made something that wasn't there before."
Perfect for the adult who wants to still decorate eggs and get in the Easter spirit with an at-home craft, Cara showed us how she paints eggs using floral fabrics and wallpaper for inspiration.

This Easter, channel your inner artist, get out the paints, and try your hand at painting Easter eggs. Cara says, "I would suggest painting on ceramic or wood eggs. Acrylic paints work best for the base coat, or you can use gesso if you prefer to watercolour your design on top. If you want to preserve them, it's best to find a sealer, which can be found at most hardware stores."

When we asked her why flowers are her inspiration of choice, Cara said, "If I could only pick a single metaphor to represent the human existence it would be the path of the flower. I can't help but marvel at the experience – beginning as the tiniest seed and ending with the exhausting journey of thrusting itself through the earth – in order to simply . . . bloom. I think all artists mean to say something with what they create, and flowers, for me, say everything, succinctly and poetically, where words fall short. They represent perseverance, hope, beauty, and the elegance of letting go to lay way for new life."

Depending on your Easter decor, choose florals with bright colours or subtle tones. Don't be afraid of an all-over print or focus on one bloom. You can't go wrong. "Peonies are always my go-to flowers," says Cara. "They have such a complex structure, but are also very forgiving, so that when you've 'messed it up,' there is always the possibility of correcting a wonky angle with a few well-placed petals."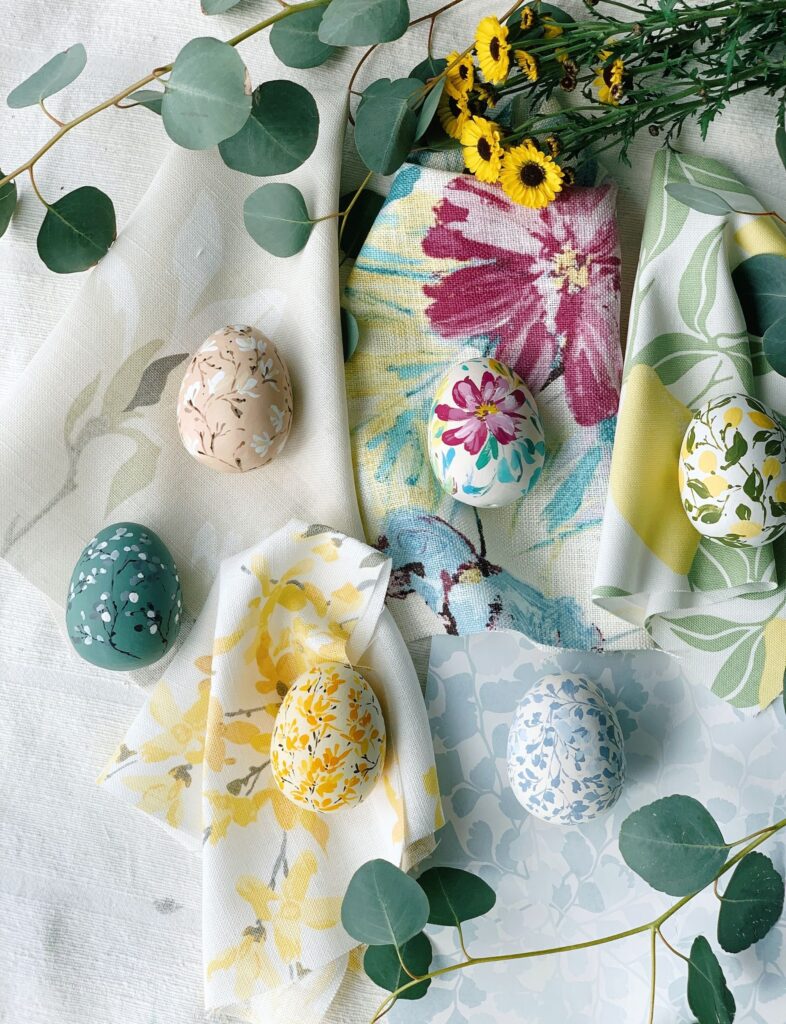 Be sure to follow Cara as she paints her way through a life filled with florals.@rosaliegwenpaperie.