Five Ways A Bedding Refresh Can Help Make You Happy
It is time to boost your mood and give yourself a treat for making it this far into 2020 and channel joy-filled days ahead.

Since your bed is where you start and end your day, where you seek comfort, and where you dream, honour yourself and your most used piece of furniture in your home by giving your bed a refresh with new sheets, comforter, or quilt.

Here are our tips to harness the power of positive design, so you can go to sleep and wake up in the best frame of mind.


Wake up on the right side of the bed with nature prints. A daily reminder of the outdoors, botanicals and nature motifs have long been known to make people feel good. Waking up to a favourite flower and the colors of the outdoors is always soothing.

Snuggle into a new season: With the weather changing and cooler nights upon us, slipping into 100% Brushed Cotton Flannel sheets or a bed with a flannel comforter will help you cosy into the next season with a smile.

Channel your childhood happy place. Do you remember sleeping at your grandmother's home and feeling comforted by a quilt when you spent the night? Making a connection with those memories will bring a flood of good feelings. You aren't alone. A lot of our customers report that a quilt reminds them of their loved ones and a simpler time. What can you make you happier than that?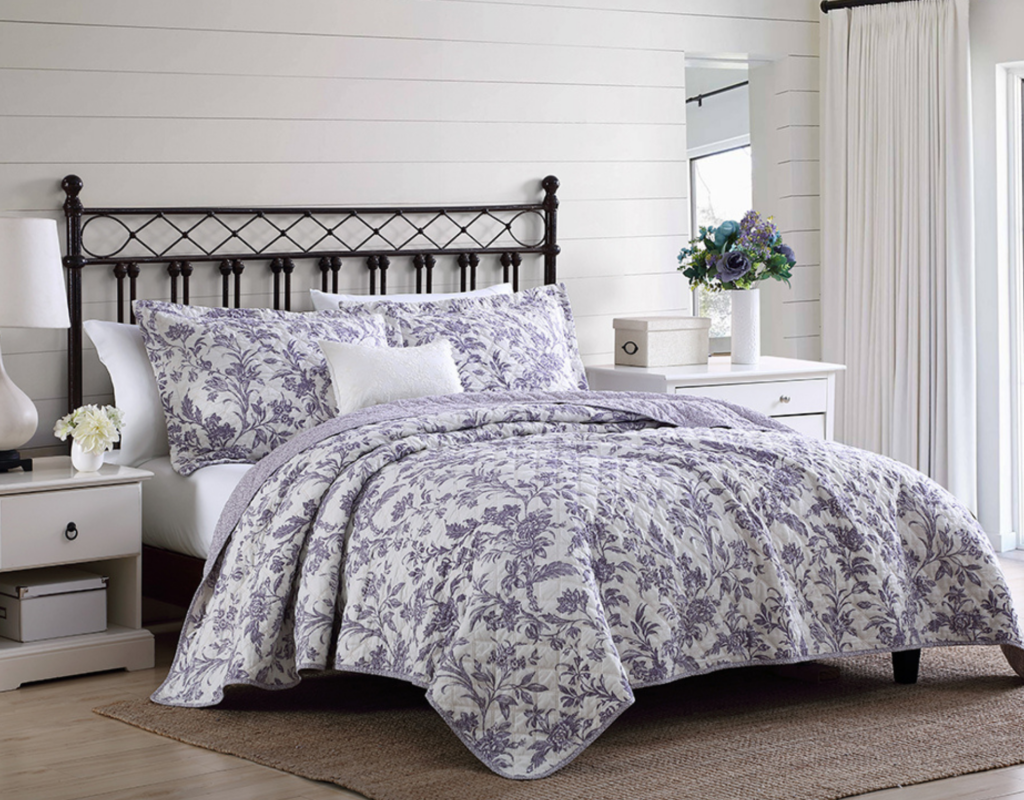 Add joy by delighting in color. Choose bedding in your favourite color to bring instant bliss. By deciding on a colour you love instead of landing on a safe a neutral, you will be happy with your bedding for years to come.

Lift your spirits with change. Sometimes the catalyst to real, longlasting change is to let go of the old and embrace the new. New bedding is like a clean slate that will help propel you forward to happier days.

Love the bedding seen here? It is from our just-launched Fall collection available at Macy's and on Amazon. Nothing would make us happier than to see your bedroom refresh. Be sure to tag us @lauraashleyusa or use the hashtag #lauraashleyusa.