39-holiday ideas for a memorable season
Cue It's Beginning to Look a Lot Like Christmas on Spotify and let the holidays begin.
There is no time like the present to get in the spirit of the season. This Christmas, we are keeping it simple and rejoicing in the joy of creating a warm and cosy home filled with loved ones and cherished traditions.

Here are our favourite holiday decorations and gifts sure to become a part of your holiday traditions for years to come.

It's a very British Christmas. For the true Royalist, trim the tree with English-inspired ornaments. These also make cute stocking stuffers.
It's going to be a white Christmas: Take inspiration from winter's perfect colour and create a winter wonderland with holiday decor that is white as snow.
It's time for sugar plum fairies to dance in your head: Holiday bedding is a fun addition to Christmas traditions. Get in the holiday spirit with a bed dressed just for the holidays. Guests and kids will love this fun twist on the festivities and will want to nestle in.
It's time to deck the halls: Choose the colour of Christmas and add a pop of red for a festive take on the season. The easiest and fastest way to decorate for the holidays is to switch out your throw pillows for holiday cushions that celebrate the season.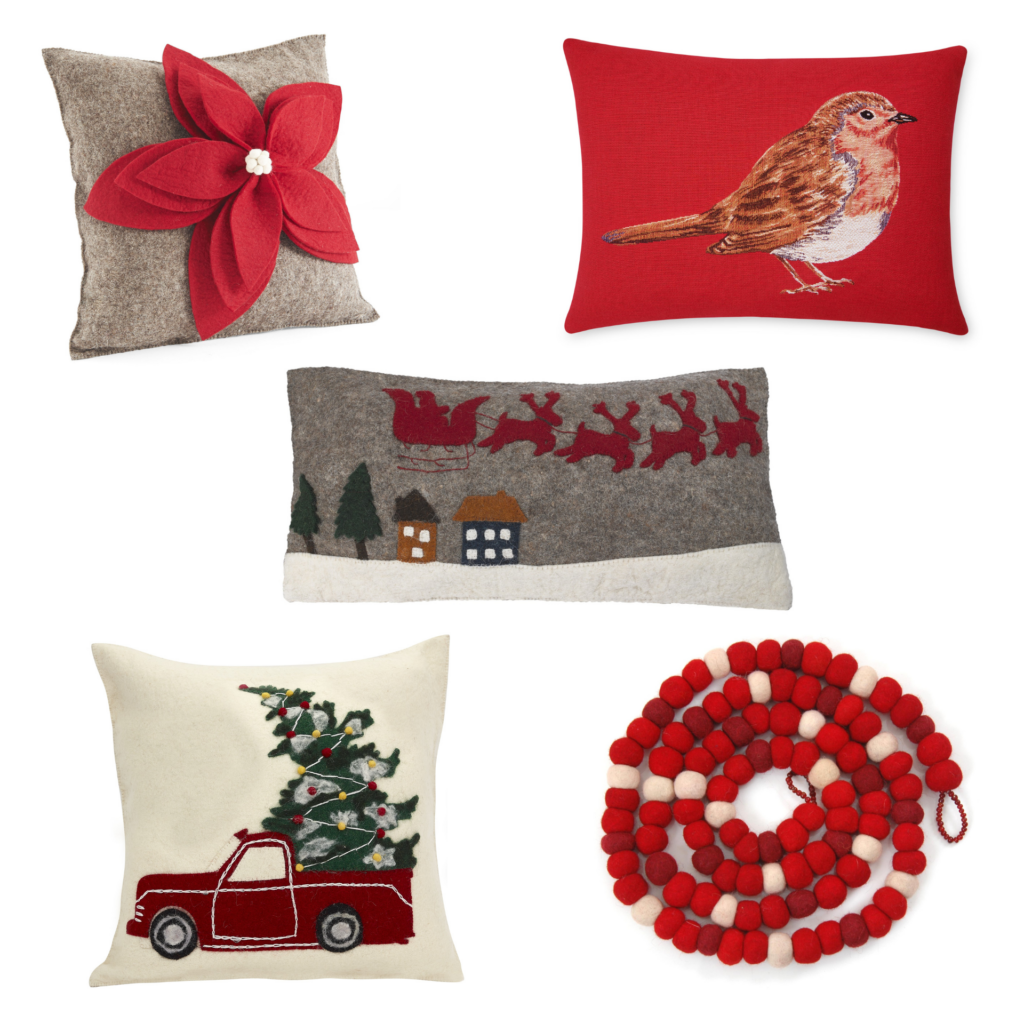 It's Christmas time in the city:The Silver Bells holiday song has it right. Soon it'll be Christmas day so there is no better time to decorate using silver and neutrals as your guide for a calming, neutral colour palette that feels fresh but also festive.
It's a heartfelt holiday: The holidays should be stress-free and filled with joy. If decorating feels complicated, simplify the season with decor that adds modern charm to the mantle or holiday table.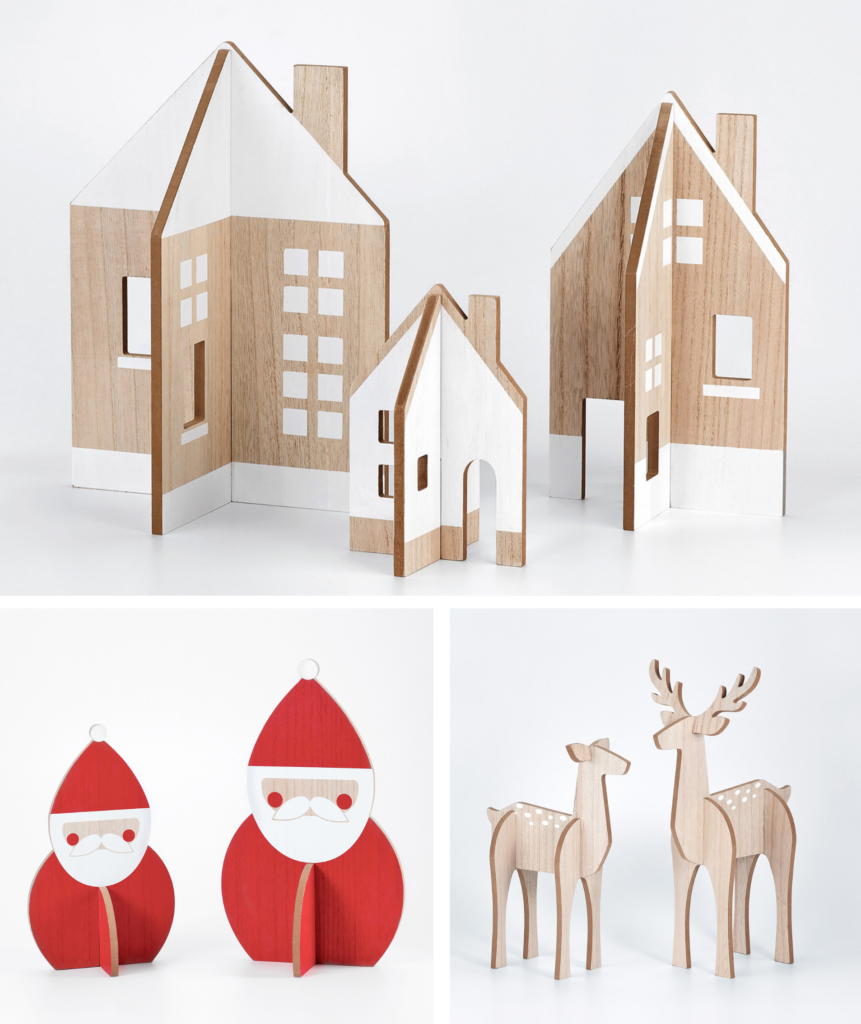 It's mistletoe time: If you are like us and love a traditional take on Christmas, you will adore our hand-felted mistletoe and holly ornaments and pillow. Each one is hand-felted, hand-appliqued, and lovingly created by 100% sustainable wool artisans.
It's three cheers for your favourite furry companion: Celebrate with a dog ornament to remind you of your love of them. If you are a dog lover, you will appreciate our hand-knit dog ornaments.
It's Christmas pajama season: If you love to wear holiday pajamas all month or have the tradition of wearing holiday pajamas on Christmas eve, you are in luck. From the littlest babies and busy toddlers to the fashion-forward teen and adult women will love our super soft and cosy holiday pajamas, nightshirts and robes.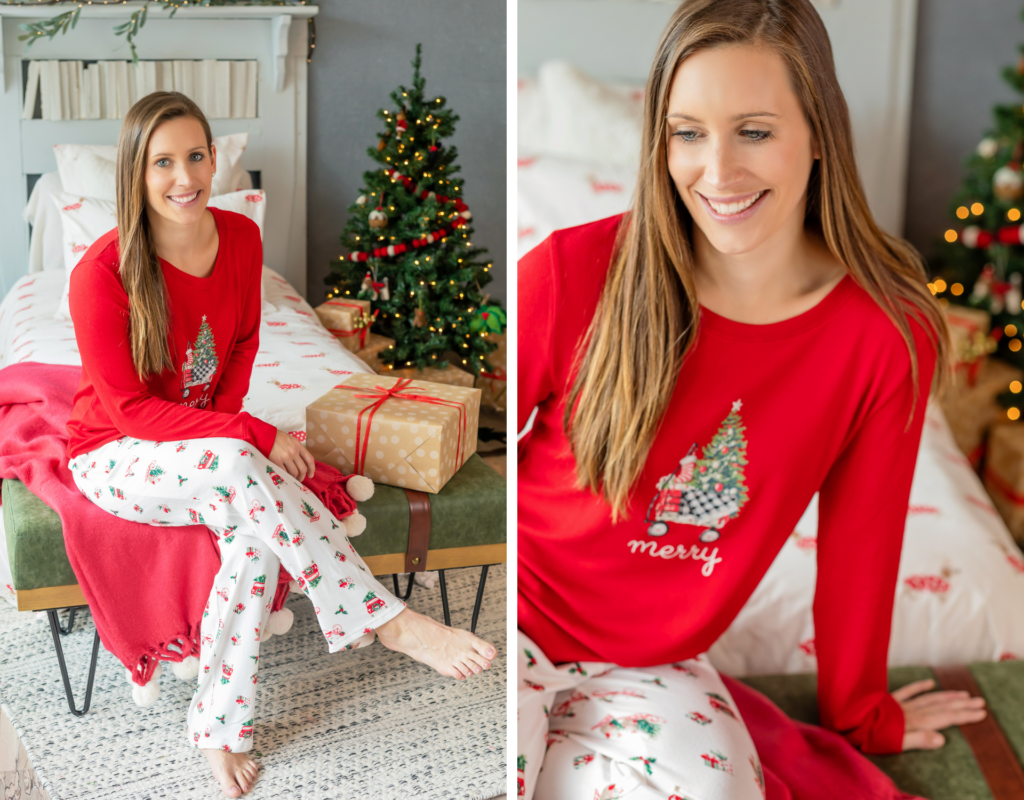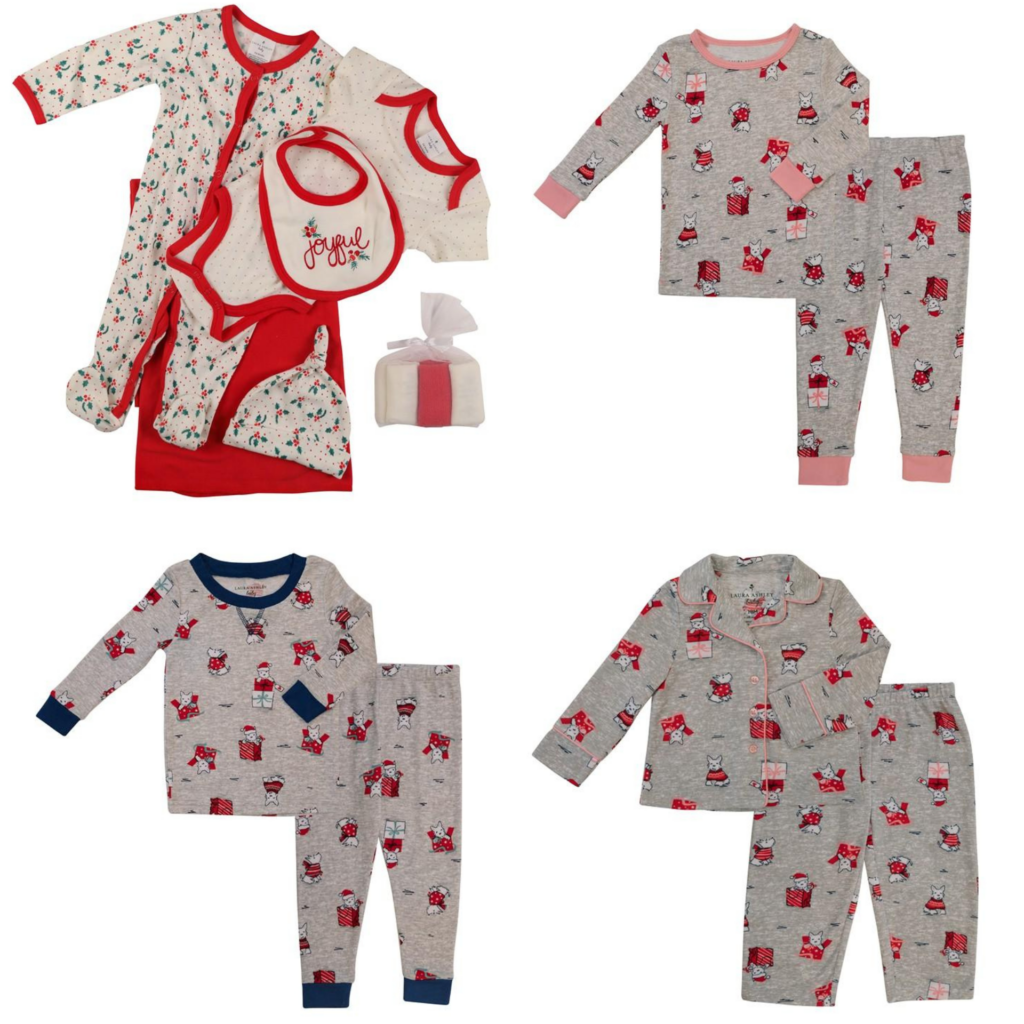 Tell us about your holiday traditions. Comment below or tag us at @lauraashleyusa or use the hashtag #lauraashleyusa.