The timing couldn't be more perfect. Warmer weather is beckoning us with promises of outdoor dining, gardening, relaxing in the sun, and enjoying a slower pace of life with family and loved ones.

It doesn't matter if it's a patio, balcony, or a spacious backyard, it's time to start thinking about using your outdoor space as an extension of your home. We recently read how designers are turning their outdoor spaces into their new home office on Veranda.com. Wouldn't that be lovely?
Now is the time to start dreaming and planning of life outdoors so that you have everything you need in place to enjoy warm, sunny days all summer long. We've been scouring Pinterest for garden and outdoor inspiration and have even thought of attempting some DIY projects like this outdoor teepee for the kids but in the meantime, here are a few simple ways to update your outdoor space to enjoy now!
Pull Out All the Stops When Dining Alfresco
Make the experience of dining outside feel special even if you are still at home. Use a table cloth or runner to feel like you've gone the extra mile. Add outdoor string lights and lanterns to dine by candlelight for extra ambiance. Be sure to have a basket with extra throws and cushions on hand so you are comfortable as the sun goes down.
Embrace Gardening
Even if you didn't have time for gardening before sheltering in place or you thought you didn't inherit a green thumb, now is the time to embrace your inner gardener. There are so many benefits to gardening, it's worth dusting off the gardening sheers and giving it a try. Be sure to stock up on inspiring gardening essentials, like new tools or a watering can.
Look for Items that Do Double Duty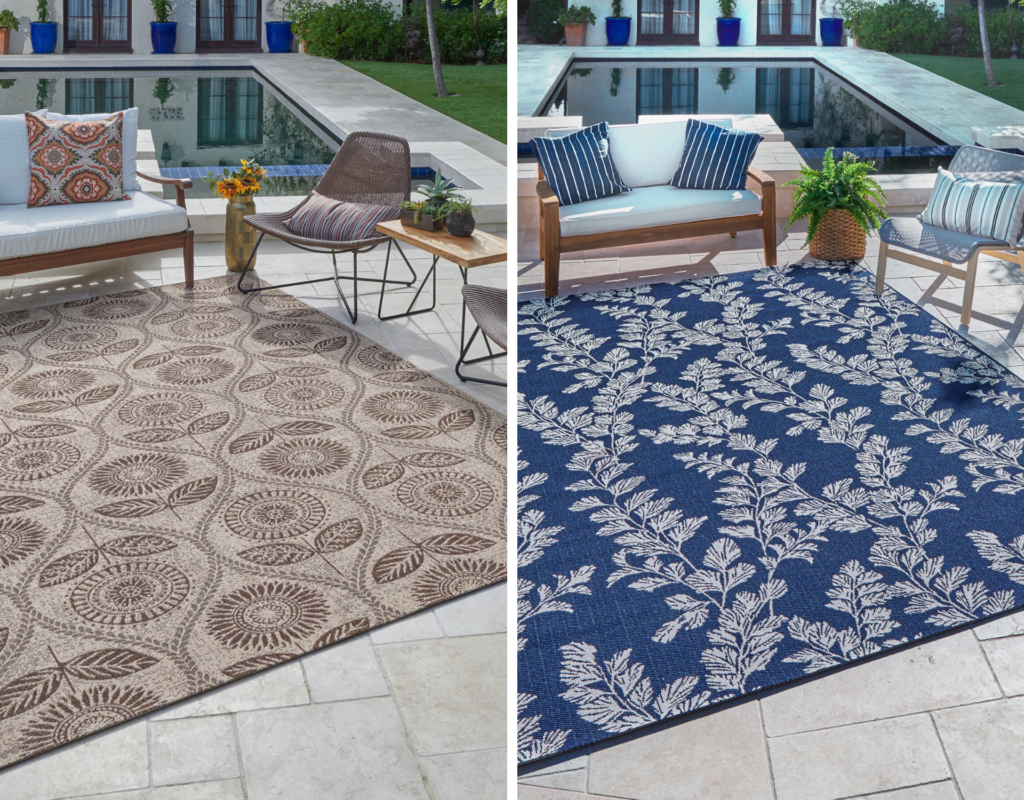 An outdoor rug is a must-have to make any outdoor space feel complete and it can transform a space in an instant, defining the space as a place to relax and spend time. Indoor/outdoor rugs are also perfect for high traffic areas leading outdoors like the foyer, mudroom, or kitchen.
Bring the Outdoor In
Add a little bit of nature indoors to bring the same blissful serene feeling of the outdoors. While it's lovely to have a plant-filled home, a single vessel brimming with fresh flowers or a simple branch in a pretty vase is all you need for your indoor space to feel in tune with nature. Oh, don't forget your scented candle… it's easy to bring the garden inside with any of our outdoor scents.
How are you spending your time outdoors?
Let us know on Instagram @lauraashleyusa