As winter descends, we love to update our homes with warm and cosy accents.   To get that snugly feeling for your house, take a moment, crawl under a lush throw, snuggle onto some fluffy cushions and read ahead as we give you the perfect ways to guarantee warmth throughout the season…
A cup of tea is arguably the quickest way to warm yourself up this season and of course when you have a warm beverage, a slice of cake is a must have addition too. These fun British Bird Cake Tins are great for adding a country inspired feel to your interiors.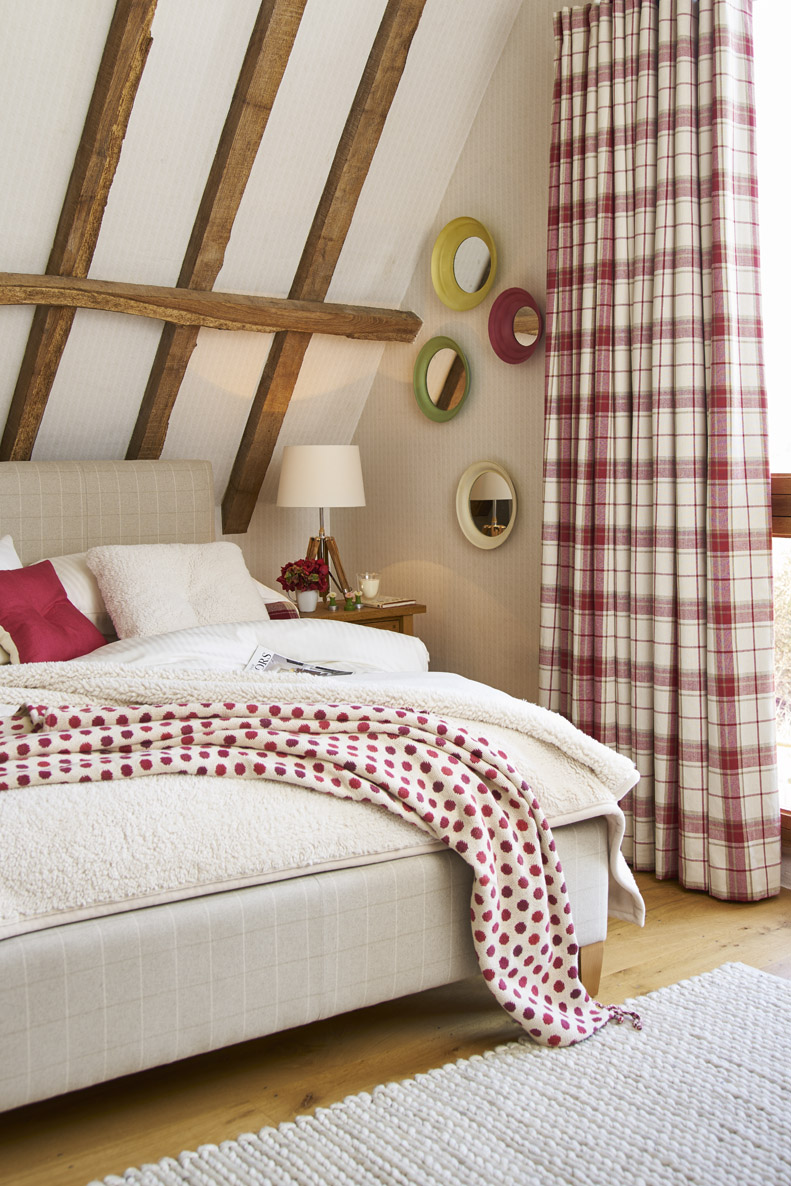 Highland Check Cranberry Pencil Pleat Ready Made Curtains | Lemington Polka Dot Cranberry Throw | Corby Check Silver Fabric
In December, night falls a little earlier than we would like, but it's the perfect excuse to get home from work, turn the kettle on and head straight to a cosy spot. These Highland Check Cranberry Pencil Pleat Ready Made Curtains are perfect for blocking out cold and dreary evenings. Toss on the Lemington Polka Dot Throw to snuggle into and you've created a perfect bedroom to slumber away in!
When you do have to venture out, do it in style with this beautiful cape coat.  Winter warmers are a must with the temperature dropping, but who says you have to cover up in a bulky coat?  A cape is warm and fashionable!
For those who love a warm and woolly coat, here's the long-line coat you'll need this season! In fire red, it takes away thee winter doldrums and will make styling that little bit easier in the morning.
Safe to say Laura Ashley has your winter homes and wardrobes sorted! What are your favourite pieces from our winter collection? Let us know below or on Twitter @lauraashleyusa.