Discovering archive prints with the just-launched Laura Ashley X Joanie collection
Celebrate the launch of our much-anticipated Laura Ashley X Joanie capsule fashion collection as we take a closer look at some of the beautiful archive prints featured throughout the range of dresses, shirts, jumpsuits, jackets and accessories.
Joanie is known for its ability to create sentimental heirloom fashion with a sense of nostalgia which was the perfect fit to design a collection collaboratively, taking the best bits of vintage clothing and reimagining them for the modern everyday wardrobe.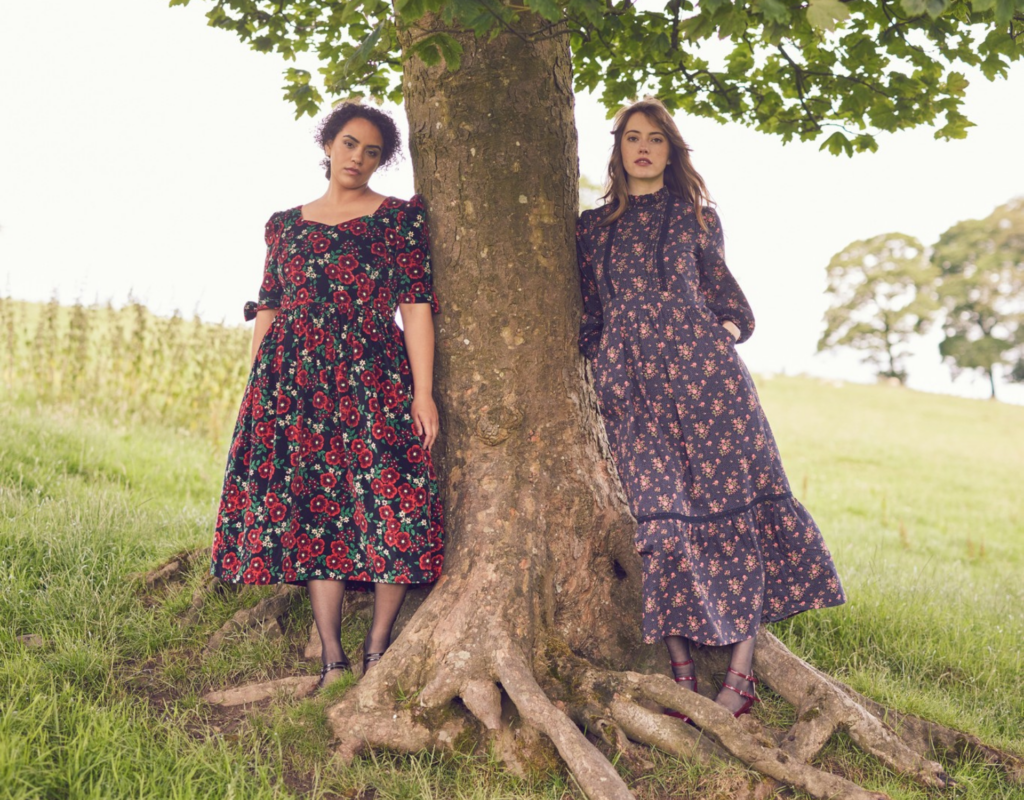 This collection represents everything we love about archival Laura Ashley prints mixed with Joanie's vintage styling. Designed with the idea of 'future vintage' at the forefront of our minds, we hope you wear and love these pieces for a lifetime and then pass them along for someone else to enjoy.

"As a child of the eighties, Laura Ashley has been in my wardrobe and on my bedroom walls for as long as I can remember. While most kids pawed through the Argos catalogue, the seasonal Laura Ashley Book was my Bible. It's been such a lovely project to work on with the team here at Joanie. We've dusted off the old catalogues, pieced together photos of fabulous vintage frocks and frilly blouses, and paired them with prints from the Laura Ashley archive to create this capsule of classic cottagecore, modern heirloom pieces and pretty prairies dresses, all with a hint of whimsy and the history that only comes from working with a heritage brand like Laura Ashley." – Lucy, Joanie Brand Director

This limited range combines timeless silhouettes with sentimental vintage prints handpicked from the Laura Ashley archive. From ditsy florals to ornately designed peacocks and an iconic antique swan print, Laura Ashley Archivist Bronwyn shares a bit more about each of the striking prints that make up the Laura Ashley X Joanie collection.
Lington Ditsy: "Feminine and pretty, this charming print features sprigs of rose buds surrounded by leaves and scattered smaller florals. Lington Ditsy was first launched in the Summer of 1984 as part of the Laura Ashley Home and Fashion Collections."
Gracie: "First launched in 1993 as part of a Fashion Collection, this charming print features romantically curling stylised flowers and foliage in a dense allover pattern."

Daisy: "This delicate floral print was added to the Laura Ashley archive in the 1970s. A small-scale repeat pattern of daisy sprigs creates a charming design."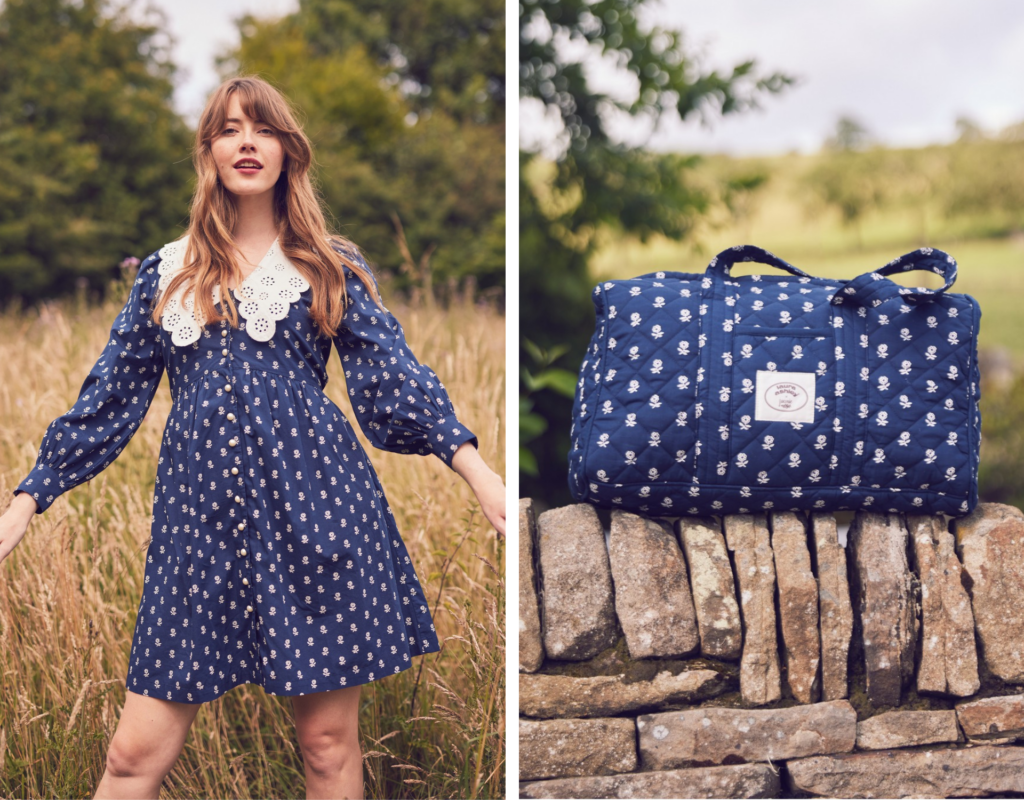 Daniella: "Charming and pretty, this beautiful print was first launched in 2006. The Daniella displays a dense bush of stylised roses, chrysanthemums, and daisies."
Cordelia: "Charming and conversational, this fresh design evokes the feeling of an early morning in the British countryside. This striking print was first launched in 1985. Cordelia features naturalistic sprays of flowers, including poppies, cornflowers, pansies and ears of corn."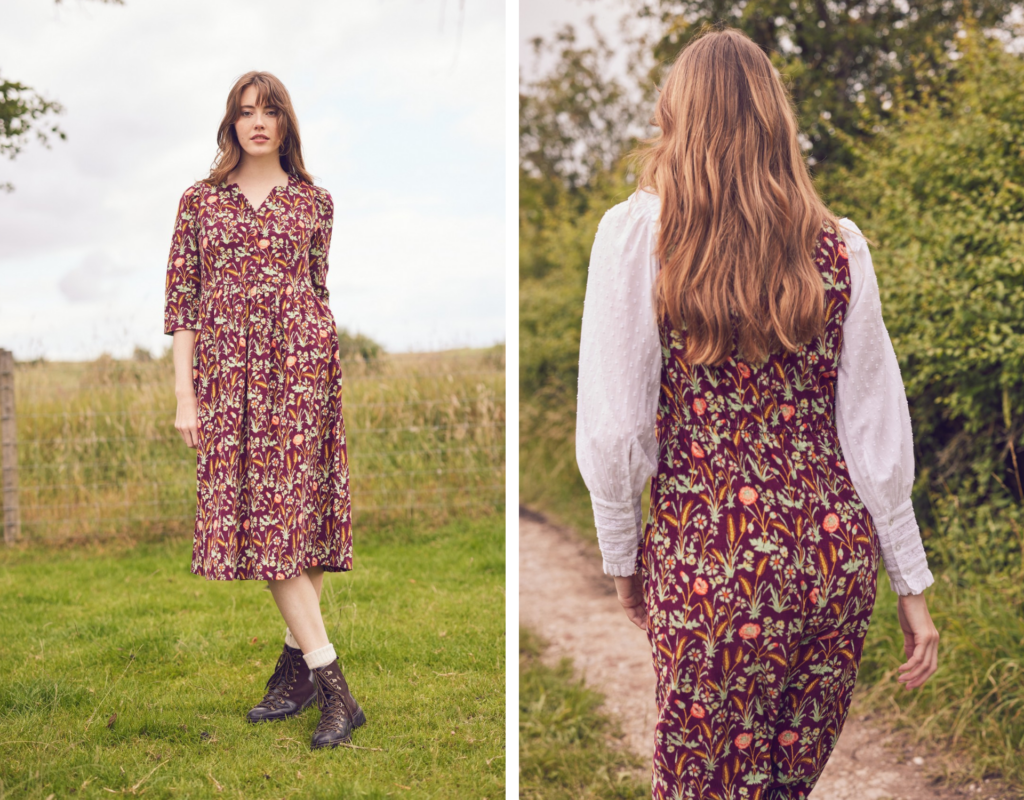 Peacock Damask: "Classically ornate, our Peacock Damask design features striking peacocks parading side by side. Inspired by an archival 1970s Laura Ashley wallpaper print, this elegant design makes a statement worth showing off."
Antique Swans: "Charming and conversational, this nature-inspired design evokes the feeling of an early afternoon stroll. Inspired by a beautiful antique painted artwork from the Laura Ashley archive, featuring majestic swans with curving necks gliding across the water, this natural look will stay timeless season after season."

Campion: "Campion is a classic Laura Ashley print launched in the late '70s. This medium-scale pattern features a stylised floral print with petalled flowers, alongside trailing and curving leafy stems."

Claudia: "First launched in 1991 as part of the Home Furnishings Collection, this charming print was inspired by a piece of fabric held in the Laura Ashley archive. Featuring sprays of roses and buds mixed with periwinkle flowers surrounded by leaves, this print evokes feelings of an inviting country garden."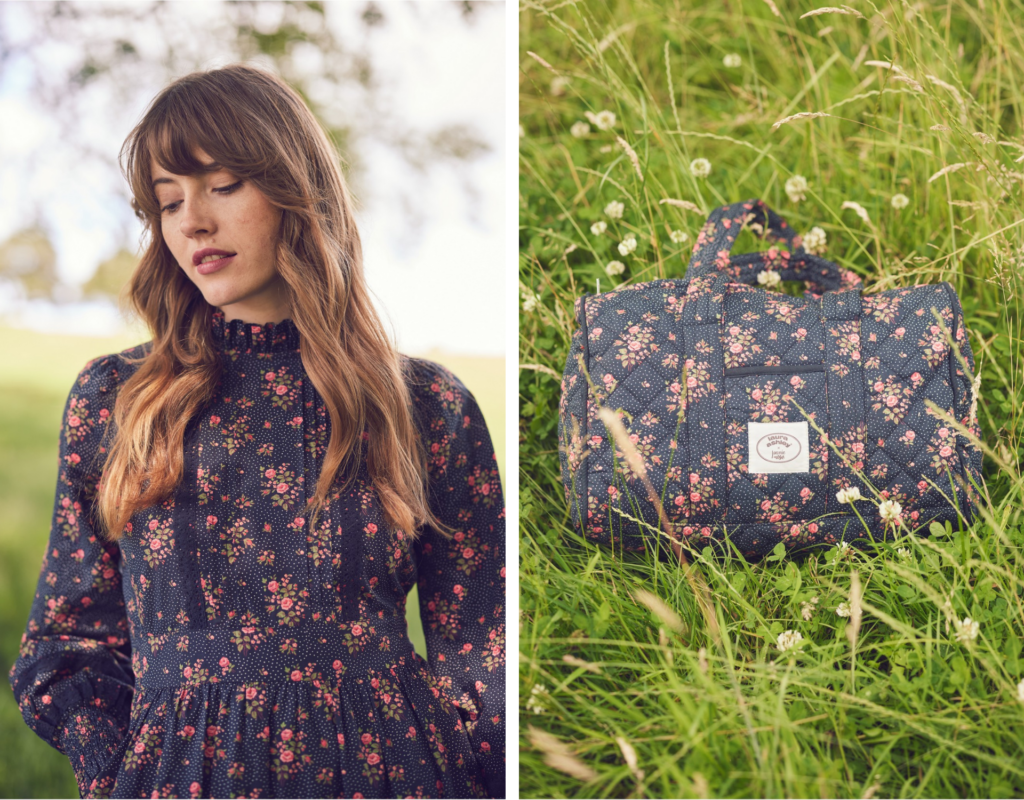 Margam: "Simple but striking, Margam is a small-scale design with a warm heritage feel. Inspired by arts and crafts, this diamond repeat pattern offers an artisan look for a modern country home."
Ffion: "Featuring naturalistic English garden flowers, Ffion takes inspiration from the Laura Ashley archive. These overlapping roses, buds and leaves work together to create a striking but homey design."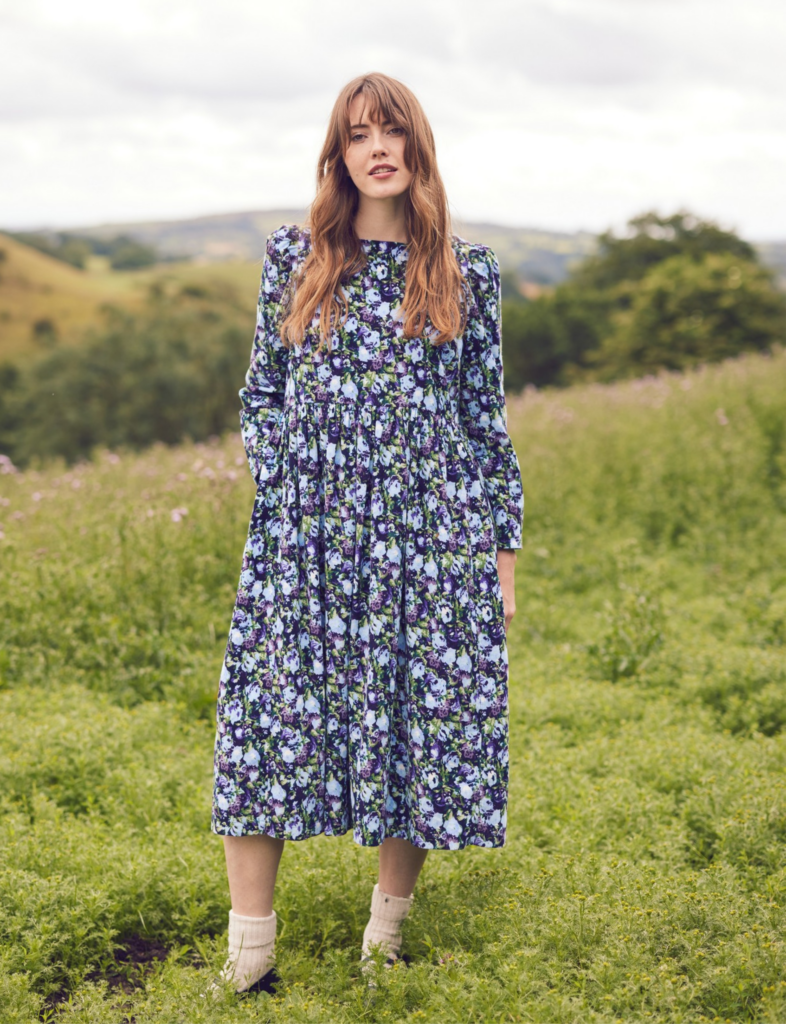 Walwick: "Undeniably charming, the Walwick print features trailing branches of roses and poppies intertwined with leaves and phlox flowers. This romantic print was inspired by a printed textile from the Laura Ashley archive."
Shop the entire 29-piece Laura Ashley X Joanie collection online now.
What is your favourite piece from this fashion collection? Tell us what you want to wear by commenting below, tagging us at @lauraashleyusa, or using the hashtag #lauraashleyusa.