Plus expert tips on how to choose the right tile for your home

Need inspiration for your next renovation? If you want a home packed with style but also friendly and welcoming, we have you covered.
Laura Ashley tile, which is available exclusively at The Tile Shop, has been a huge success since we introduced our first two collections – Mr. Jones and Wicker.

On the heels of the new Louise Star tile, we have recently launched two additional lines of porcelain wall and floor tiles – Sunflower and Leaf. Sunflower is inspired by an original Laura Ashley sunflower fabric from our archives, while Leaf is a mosaic-style tile influenced by the leaves found in the English countryside.

Creating a seamless transition from designer-friendly to family-friendly, we are sharing how to choose tiles that are not only on-trend but also bring your vision of elevated living to life.

Embrace soft hues that feel comforting: According to Erica Mahoney of The Tile Shop, one of the biggest tile trends of 2022 is warm neutrals. "…there's been a definite shift towards warmer, richer colour palettes recently. Creamy whites, taupes, beiges, and browns are quickly becoming the new go-to hues for the cosy, inviting atmosphere they instantly lend to any space."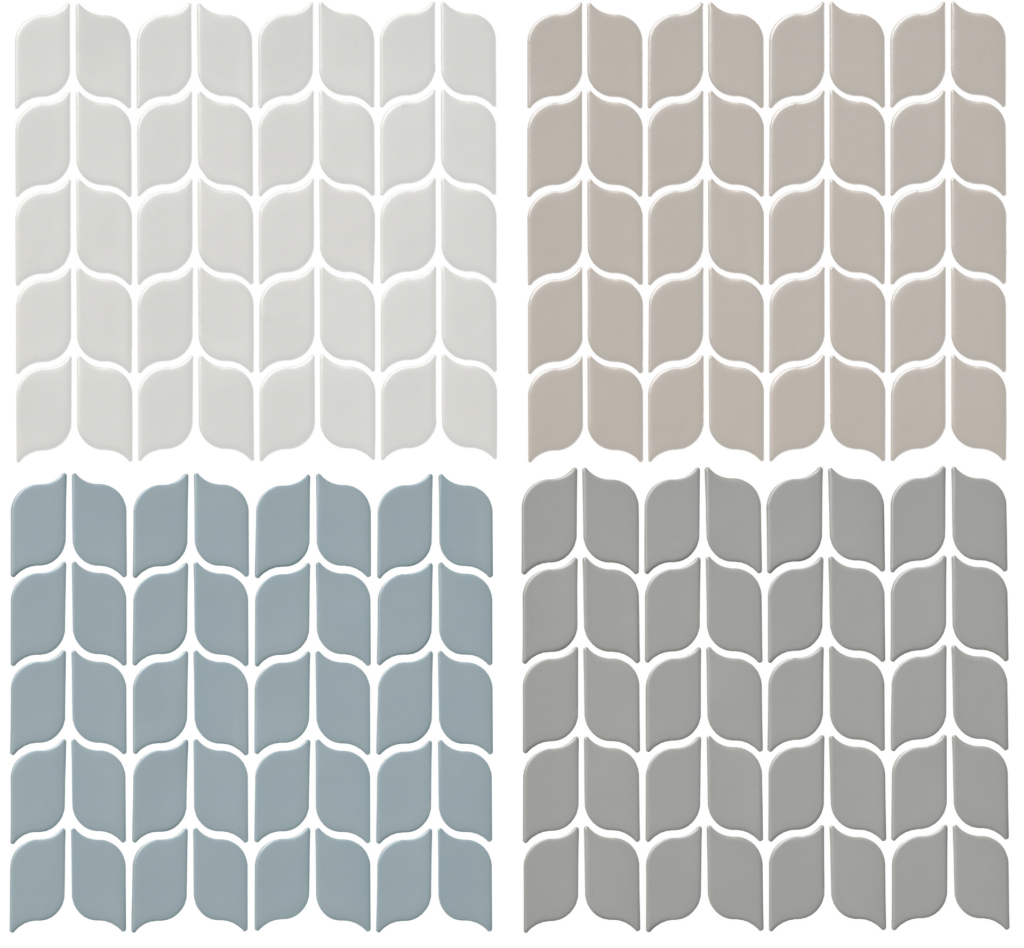 Bring elements of the outdoors in: Nature continues to inspire those who want to infuse their home with the calming effects of florals. Choose tiles that give a nod to the charm of the English countryside. Grounded and muted earthy tones mixed with intricate floral patterns will turn any laundry room, bathroom or kitchen into an invigorating space.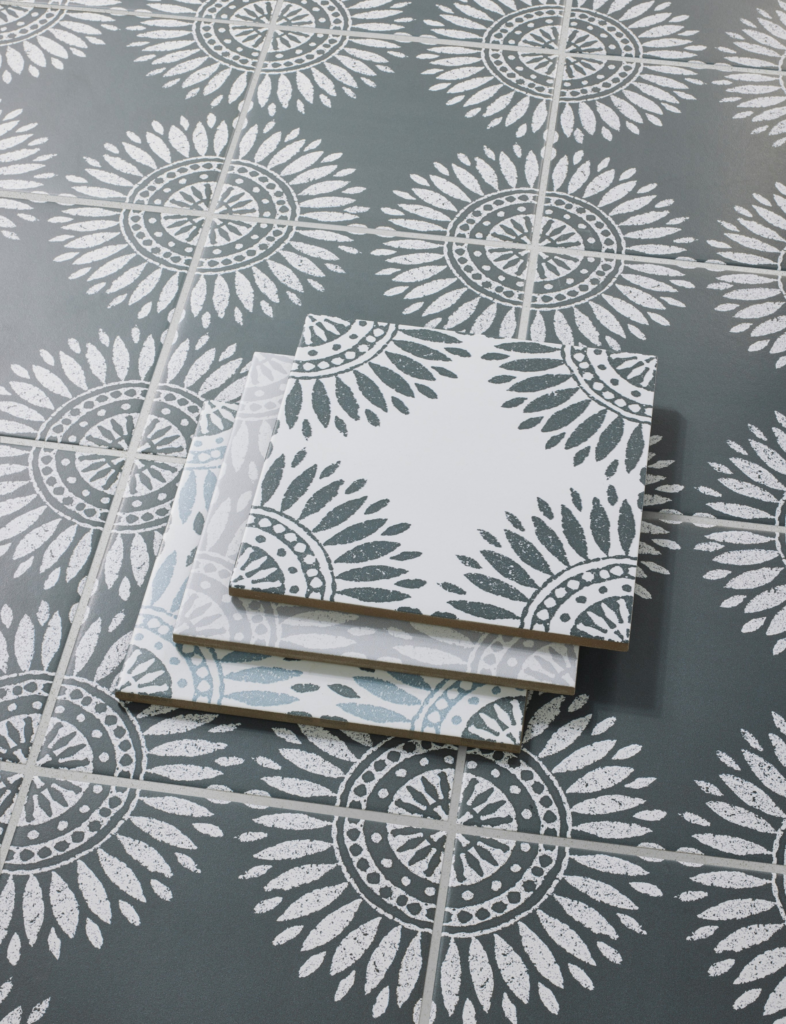 Opt for organic shapes: "Continuing the theme of soft and comforting elements is the use of more organic shapes," Mahoney continues. "Whether it's through tile installations, structural designs, fixtures or decor pieces, you're sure to see more curved lines, rounded shapes and arched details this year."
Coast into blues: Coastal hues are seeing a moment in the sun thanks to the Coastal Grandmother trend, but soft blues are a trend with staying power. Just like the ocean, blues bring fresh energy. Mahoney says, "Create an oasis-like bathroom with soft blues and muted greys that evoke the calming sense of the ocean."
Tile Tips
How do I make sure I don't run out of tile? Measuring your space can be tricky. If you plan to tile the space yourself, start by calculating the square feet of the project. Remember to calculate overage so you don't run out of tile for your project. 15% is the minimum overage you should calculate into your tile order.

How do I choose the right tile? Not sure which tile is best for the floor or wall? Or need help deciding what Laura Ashley tile looks best on the fireplace or in the kitchen? The Tile Shop offers free design consultation because they believe everyone deserves the luxury of beautiful design. You can easily schedule one-on-one consultation on their website.

How do I get more tile inspiration? Laura Ashley tile has been used in some of the most stylish homes across the country. The Tile Shop has a blog with some of the most inspirational rooms from designers and influencers where you can see the Laura Ashley tiles come to life.
Let's talk tile. What tile questions do you have? Comment below or tag us at #lauraashleyusa or @lauraashleyusa.