How to Bring The Formality and Florals of Regency Style Home
The immense popularity of Bridgerton, the show based on Julia Quinn's best-selling romance novels and executive produced by Shonda Rhimes on Netflix, has its fans feeling inspired by the Regency period.

While the show's characters fall in love, its fans have been taking note of the romantic florals and formal homes drenched in colour. The decadent sets have created captivating interiors and have even sparked a Regencycore trend.

The Bridgerton high-society aesthetic can be defined by saturated hues of green, blue, and pink, and formality in the forms of lush drapery, regal fabrics, and wallpaper. If you've been coveting Bridgerton's interiors, here are a few of our favourite picks inspired by the show.
1 – A Perfect Tribute: Taking a cue from the Wisteria that covers the Bridgerton family home, bring the softly trailing branches and blossoms indoors with our stunning Wisteria Garden Pale Iris Mural Wallpaper.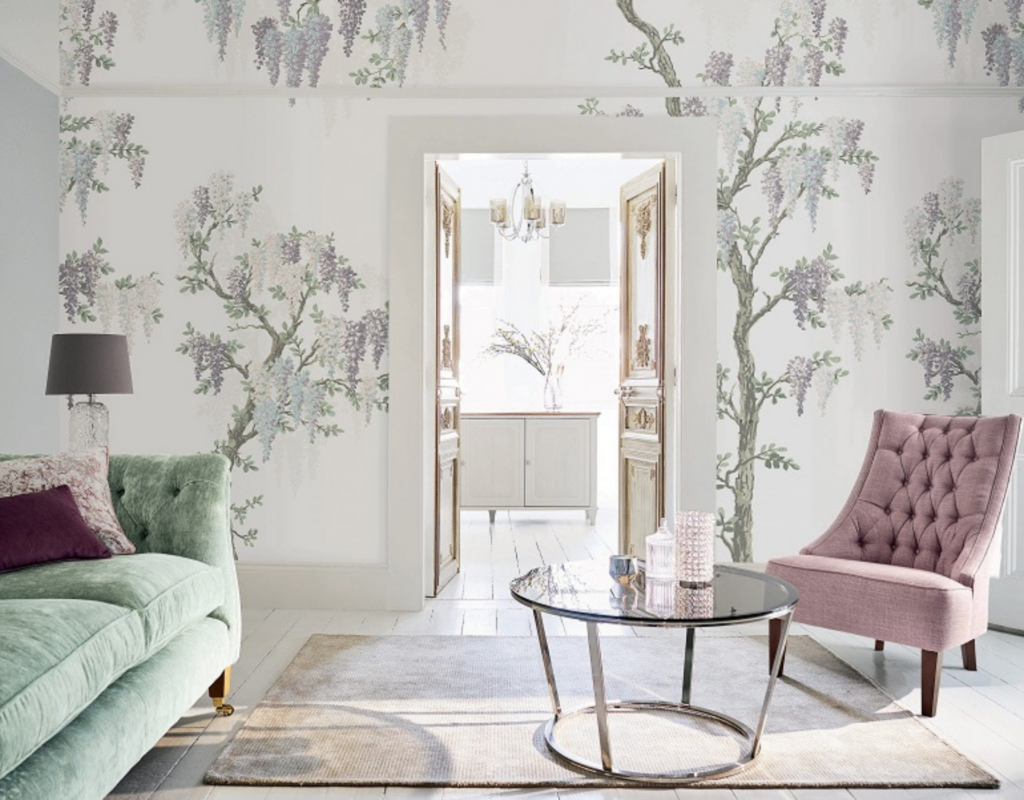 2 – Bridgerton-Worthy: Embrace the Bridgerton family's famous blue hue with a nod to formal florals and birds often seen in prints of the era. Our flowing drapery in Summer Palace, one of Laura Ashley's most iconic prints, is truly Bridgerton-worthy.
If you love Bridgerton blue, you will be inspired by these decor ideas:
3 – Dramatic Detail: Feminine and flirty florals can be seen everywhere on the Netflix show. Update your bedding with floral prints as a simple way to add a touch of the romantic print.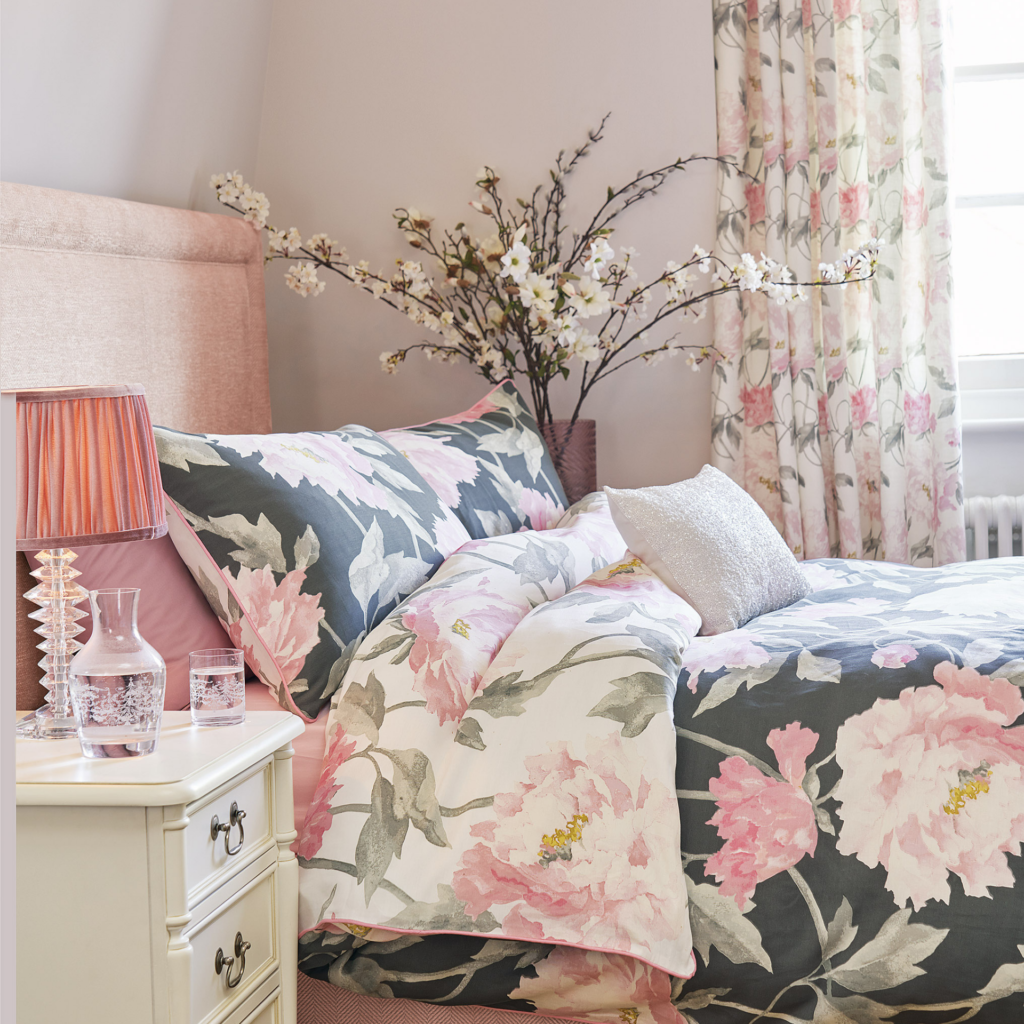 Here are more feminine home décor items in shades of pink, one of Bridgerton's signature colours in the show.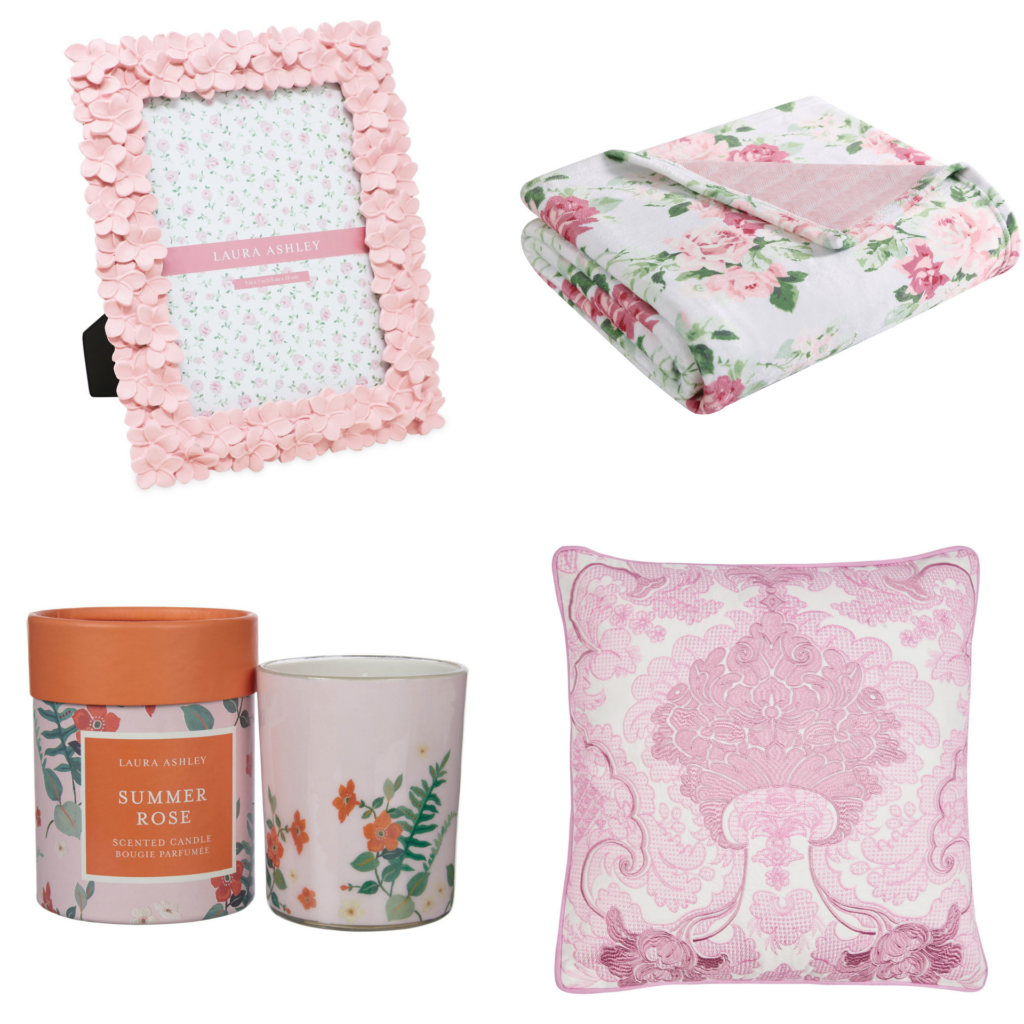 4 – Formal Is Best: The show is set in 19th-century high society in London when formality reigned. Create grand rooms using Regency-eqsue inspiration with classically ornate wallpaper. Choose serene and stately prints, such as our popular Belvedere print, which features parading peacocks and elegant florals, or our Animalia print, which is highlighted by graceful cranes in flight.
If you love the ornate wallpaper seen on the Netflix show, you will love these too.

5 – Colour Palette Perfection: Using the Featherington Residence as inspiration, choose earthy greens for your interiors. Bring one of nature's most prolific colours indoors and tap a bold print for a dramatic and memorable moment.
If you are looking for more green décor inspiration, here are ideas to layer into your home.
What is your favourite Bridgerton home on the show? Do you have a favourite room? Comment below or tag us at @lauraashleyusa or #lauraashleyusa.