Three Style Tips From Vintage Expert @staygoldengirl
Elizabeth Sherwood, the vintage style expert behind @staygoldengirl, says it all in her Instagram bio, "Life is short. Wear the dang dress."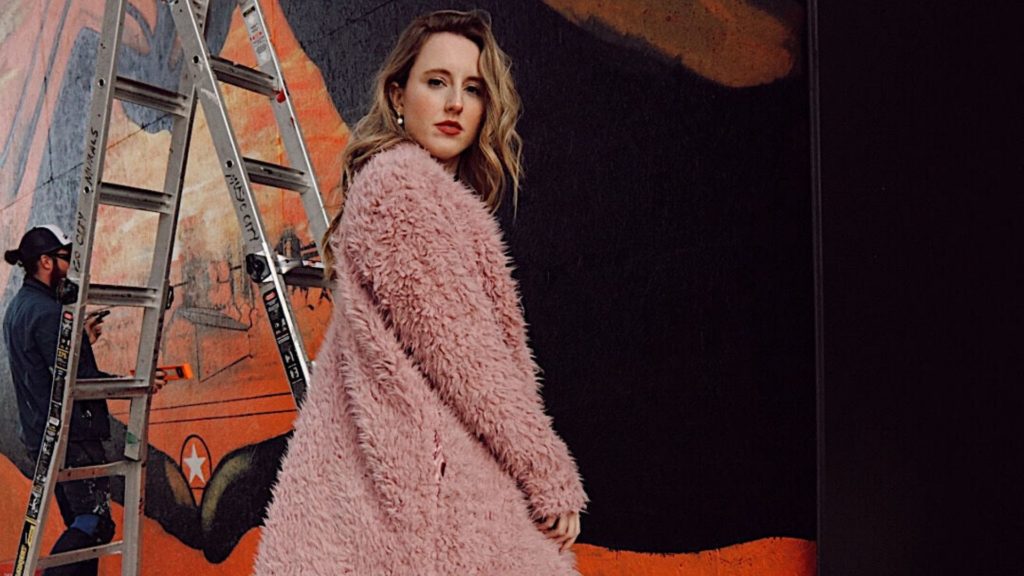 Known for her fiercely feminine vintage style, Elizabeth grew up wearing Laura Ashley. Most recently Elizabeth's mother gave her the vintage Laura Ashley dress she wore when she headed off on her honeymoon in the 1980s.
"My style is all about mixing vintage, feminine pieces with something a little more modern," says Elizabeth. "I want to keep it romantic, but also fresh and relevant!"
With celebrities and Hollywood A-listers embracing a vintage approach to fashion– which was ever-present on the red carpet at this year's Oscars and British Film Awards– we're turning to Elizabeth for tips on how to mix vintage with new pieces to get a fresh, one-of-a-kind look that speaks to the modern Laura Ashley girl.

Style Tip #1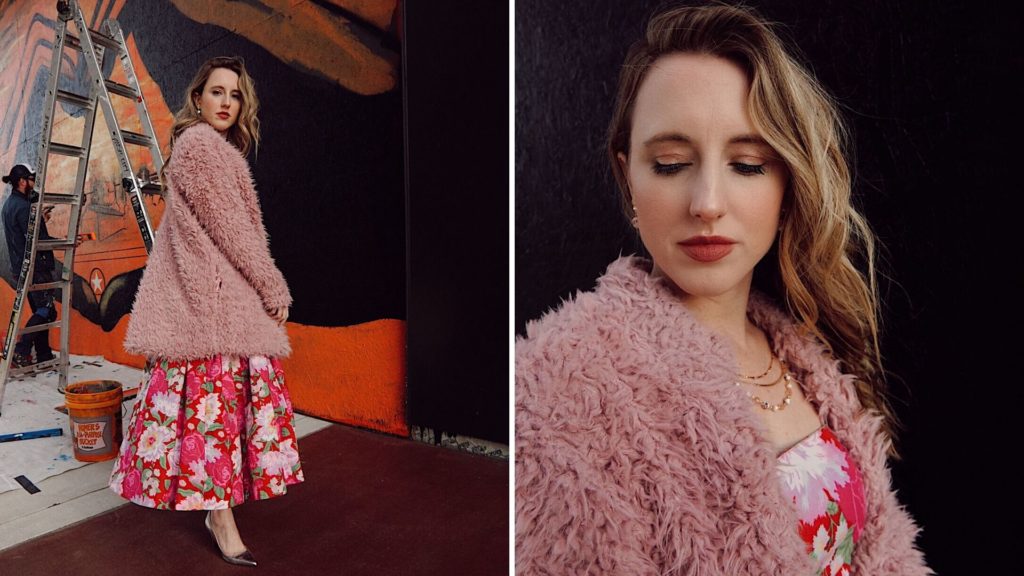 Vintage Remix // Don't be afraid to mix your vintage treasures with modern finds! Here I'm wearing a 1980's Laura Ashley dress with their new Cozy Flyaway Open Jacket. Combining old and new closet staples adds another layer of interest to your look… resulting in a truly one-of-a-kind outfit. Pro Tip: I love throwing on a leather moto jacket with my vintage dresses- instant cool girl status!

Style Tip #2
Ladylike Layers // When layering, focus on combining like colors, patterns, and styles. For example, the floral blouse and coat have similar color tones, and the leather vest plays off the button on the trousers. Layering is all about experimenting and playing dress up in your wardrobe! Pro Tip: When in doubt, remove one layer/accessory to keep things chic and effortless.

Style Tip #3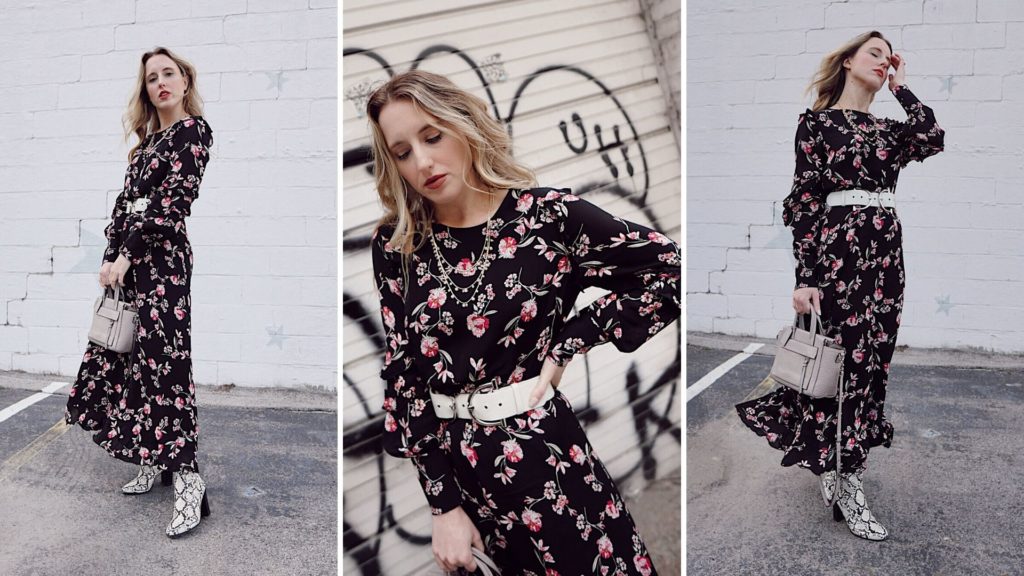 Never Too Sweet // A mainstay in my approach to style is the juxtaposition of feminine and edgy. I love florals, ruffles, and romantic silhouettes, but I also love tailored blazers, leather pants, and sleek accessories. When you combine these two elements, you start to capture the iconic street style looks that we have all grown to adore. Pro Tip: Accessories matter! Throw on snakeskin boots and a bold belt with a floral dress to shake things up!

If you love Elizabeth's jewelry selects, they're from a new Laura Ashley jewelry collection available online and at select Dillard's stores.

Be sure to follow @staygoldengirl for the latest in vintage styling.